Helmet Brims
Regular price
Sale price
$55.95
Unit price
per
Sale
Sold out
 ~Types of Brims to suit your Helmet!

 

  

(1)  V shape Helmet ~ Has an attached Visor, Ventilation vents at the Back!  Brim has a pocket for the visor. Back has velcro straps that fit through vents of helmet for attachment."
(2) Rounded Helmet ~ With Attached Visor, Flat at Back. Brim has a pocket for the visor, flat back         with an adhesive velcro tab for attachment.
(3) Round Helmet ( NO VISOR) Ventilation Vents Front & Back. Brim has velcro straps front and back to be threaded through the helmet for attachment. ( 4 straps on this brim )
4) Round Shape (NO Visor) Flat at Front and Back.  Brim has adhesive velcro tab on the front and back that sticks onto the helmet  (like skate board Helmet )
5) Round Shape (With Visor )  Ventilation vents at the Back.  Brim has a pocket for the visor, Has velcro straps threaded through for attachment.".( 2 Srtaps on brim at back)
  If you have a Helmet that is something different to the 5 versions I've included here, please reach out as a custom brim can be made up, at no extra charge. 

The bicycle Helmet Brim is made out of heavy-duty shade cloth & its shape directs wind through and over the helmet, stopping wind drag. It won't blow off in gusty winds or at speed. 
Shade cloth is very light to wear, durable, tough, and easy to clean and remove. You'll love our bicycle sunshade Helmet Brims!
                FEATURES:
        100% Australian Made, designed to                   enhance your helmet's safety features
         Its lightweight design ensures it never feels                 heavy or obstructive. 
Reinforced brim edge with spring wire for added stability
There are different colored trims to add color to match your bicycle or helmet.
Fitting perfectly over helmets keeping your brim from comming off.
means your 

reducing the severity of getting sunburnt

 while out and about on your bikes.
HELMET NOT INCLUDED

We ship worldwide.
Share
View full details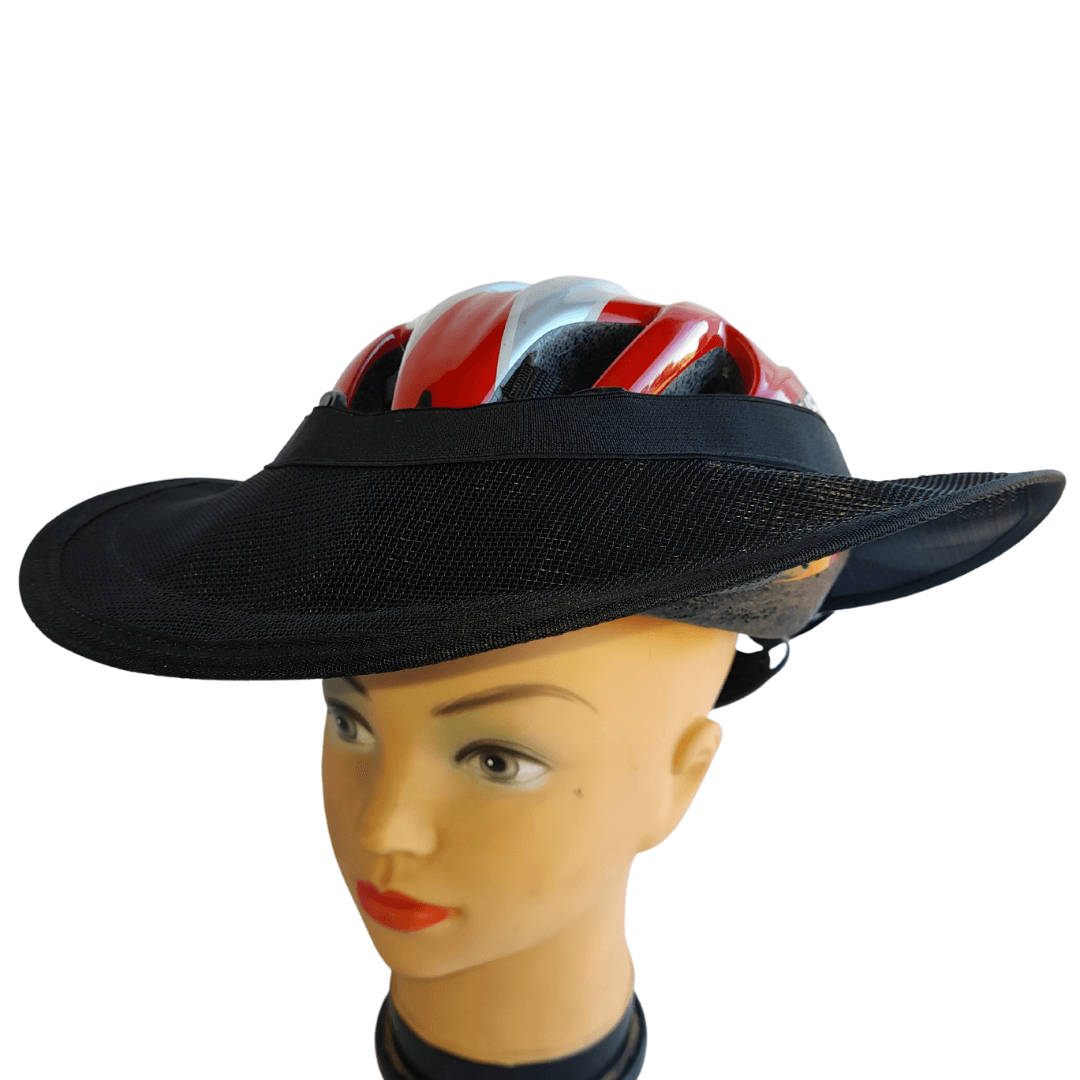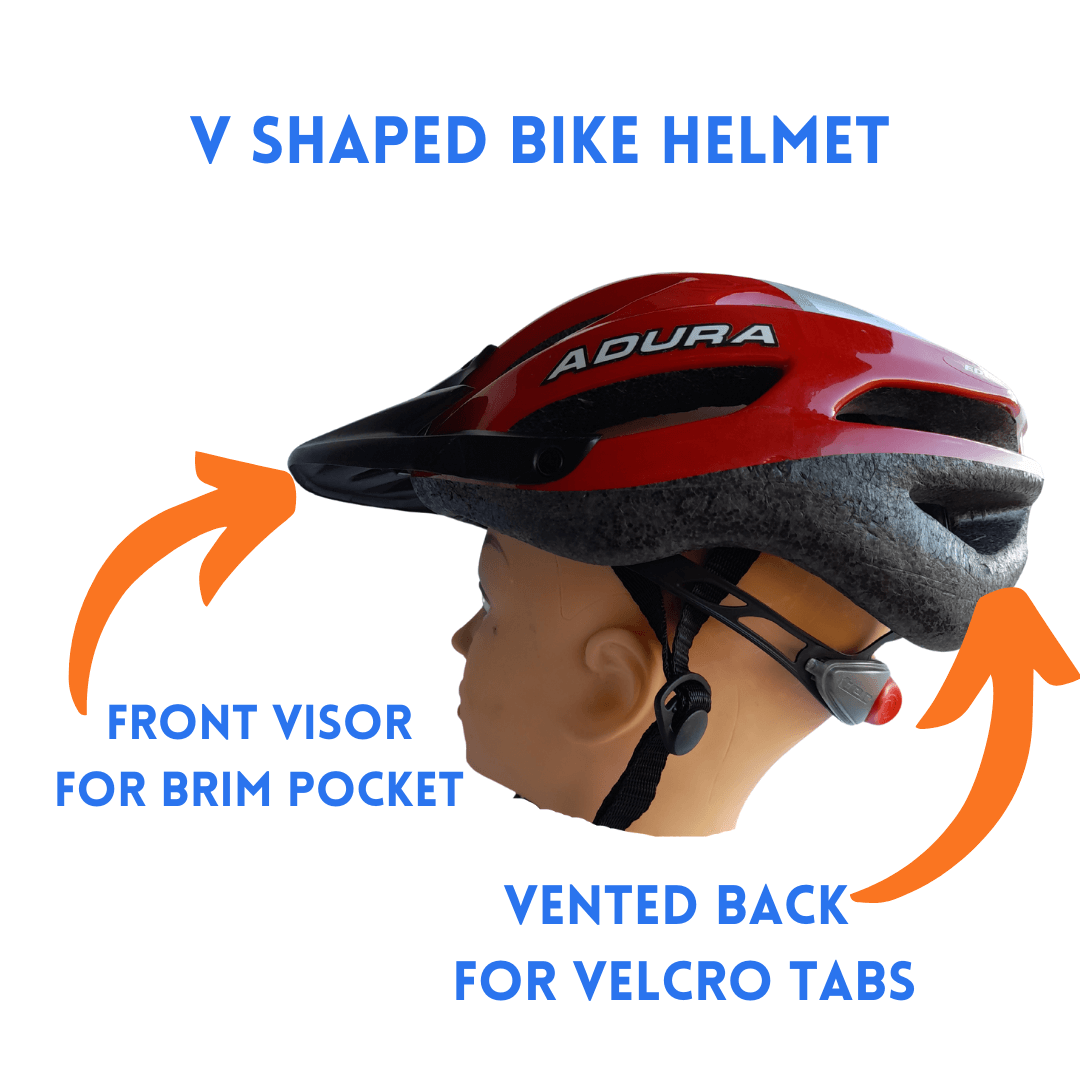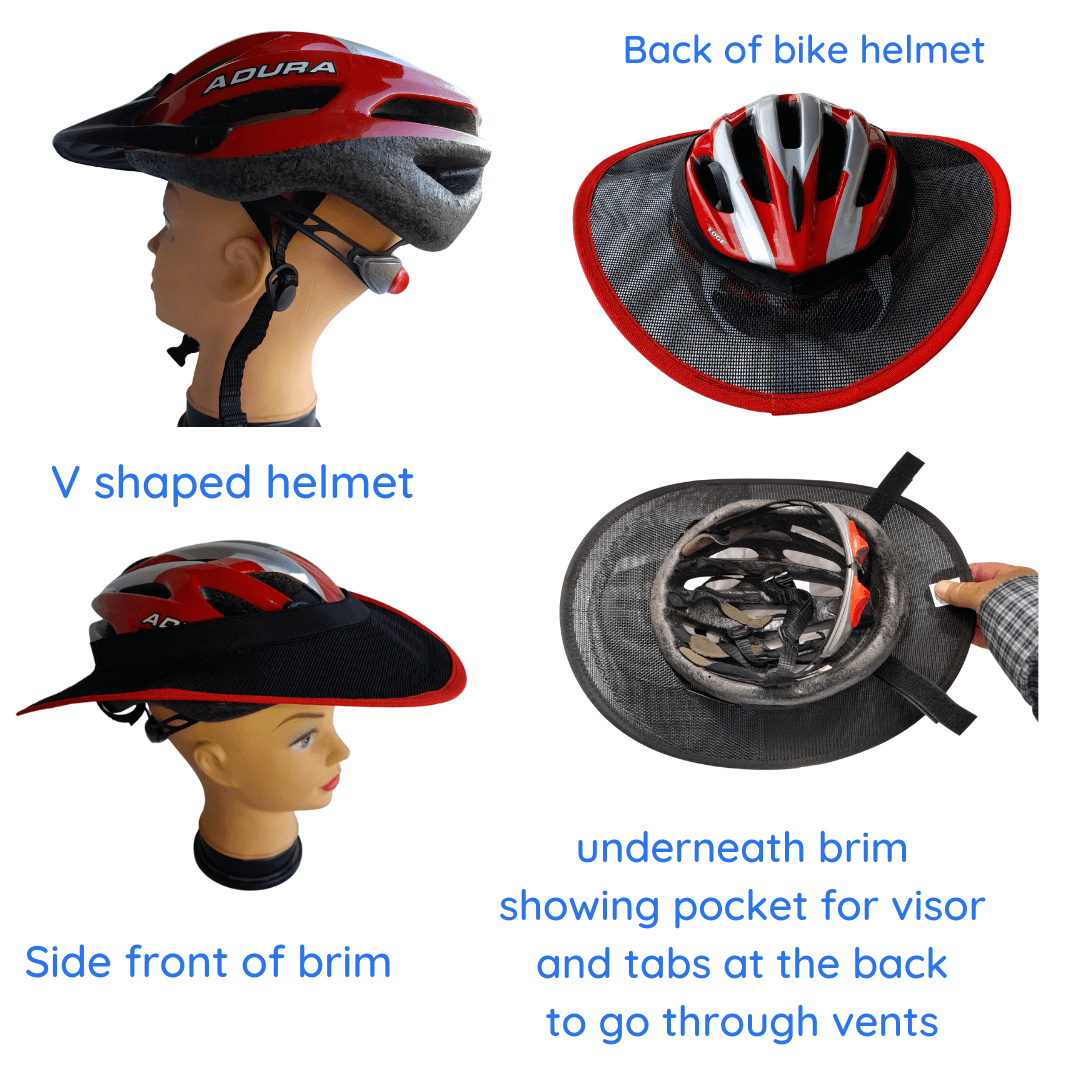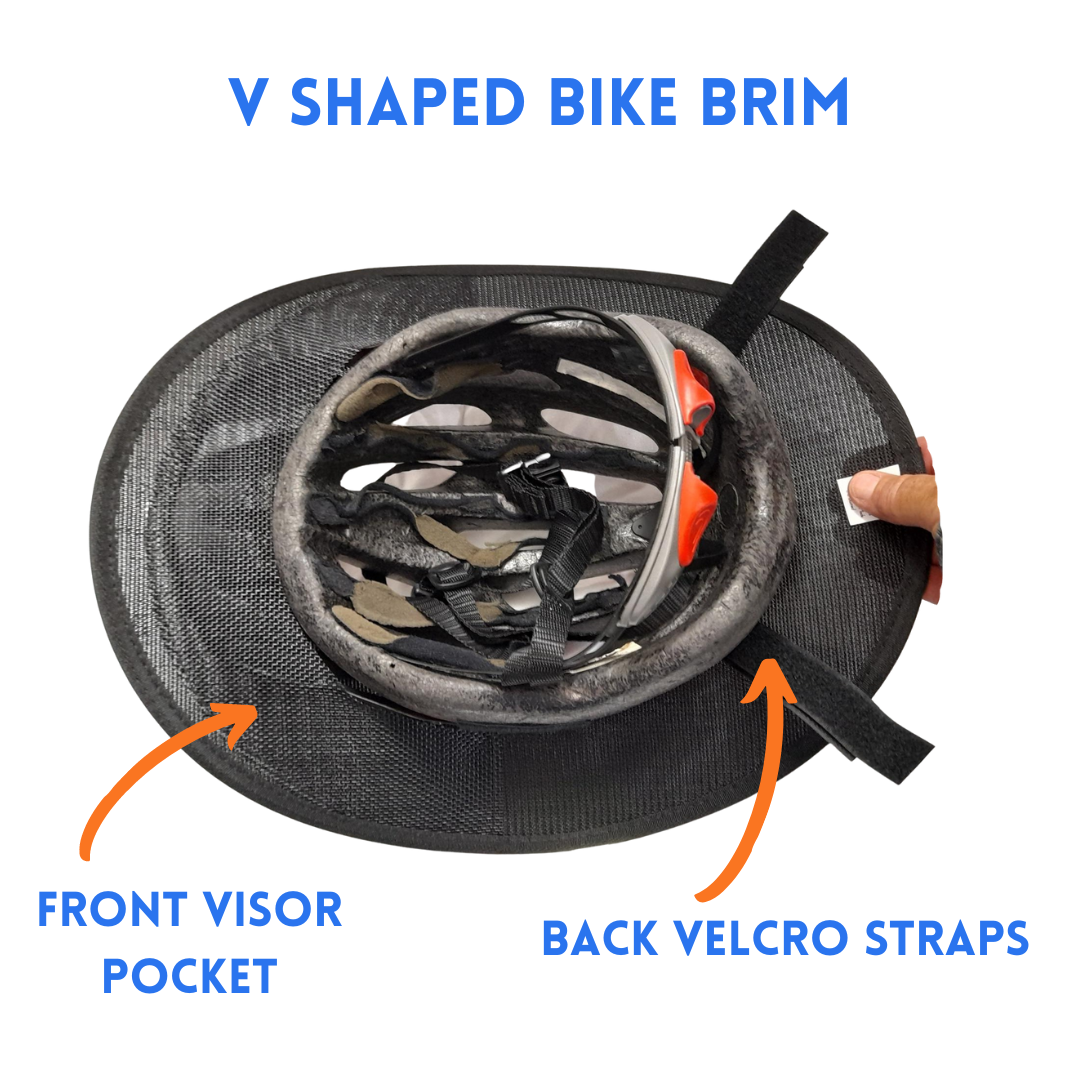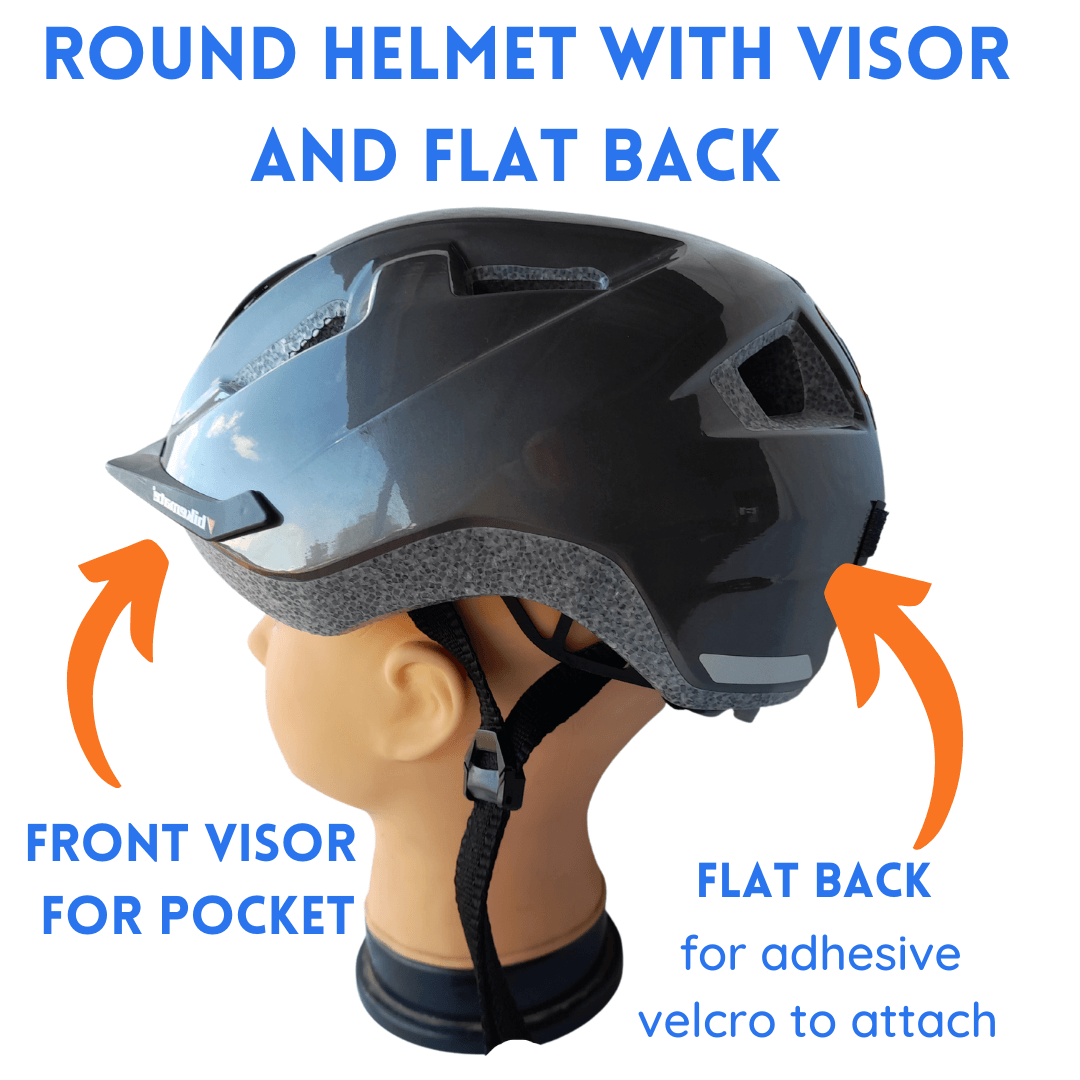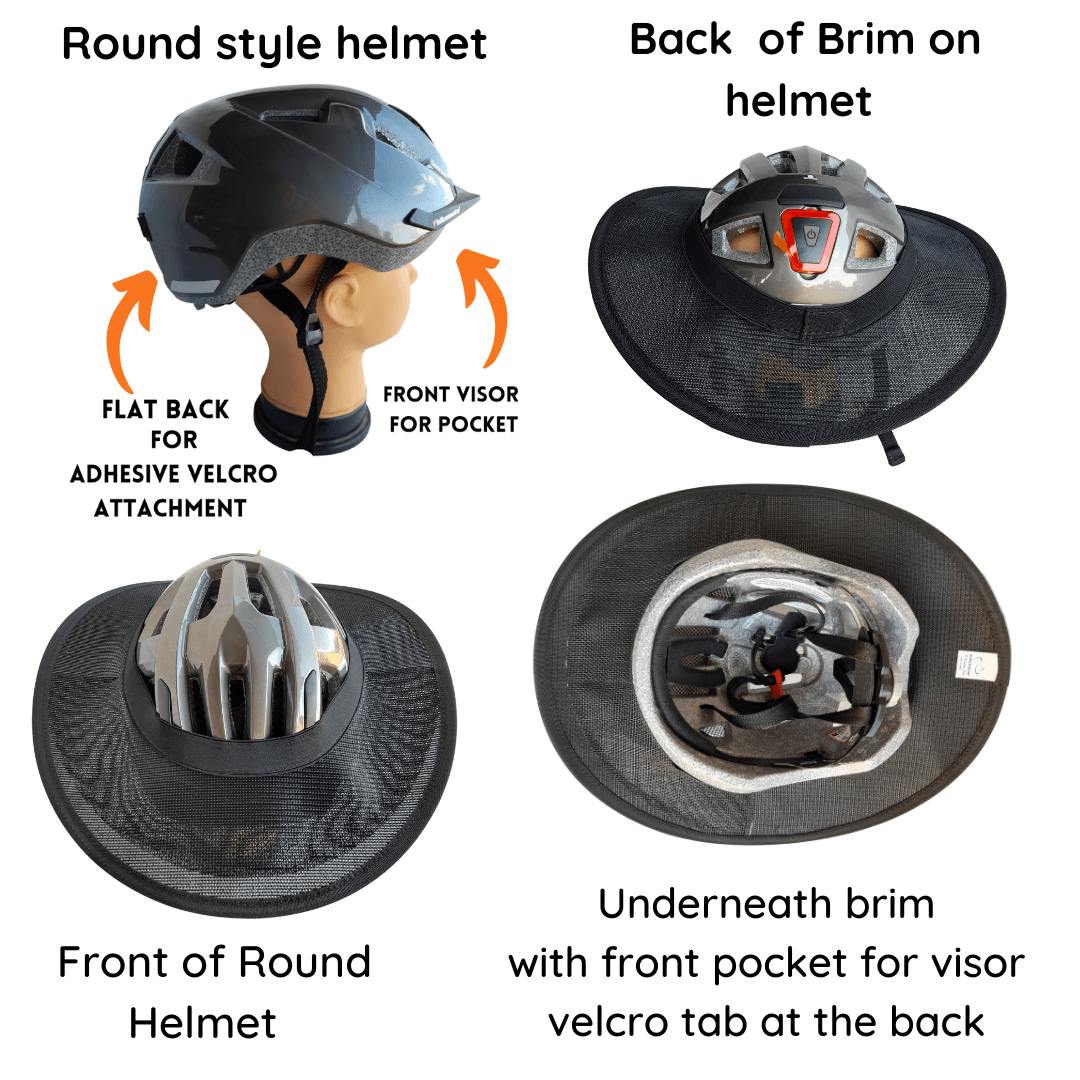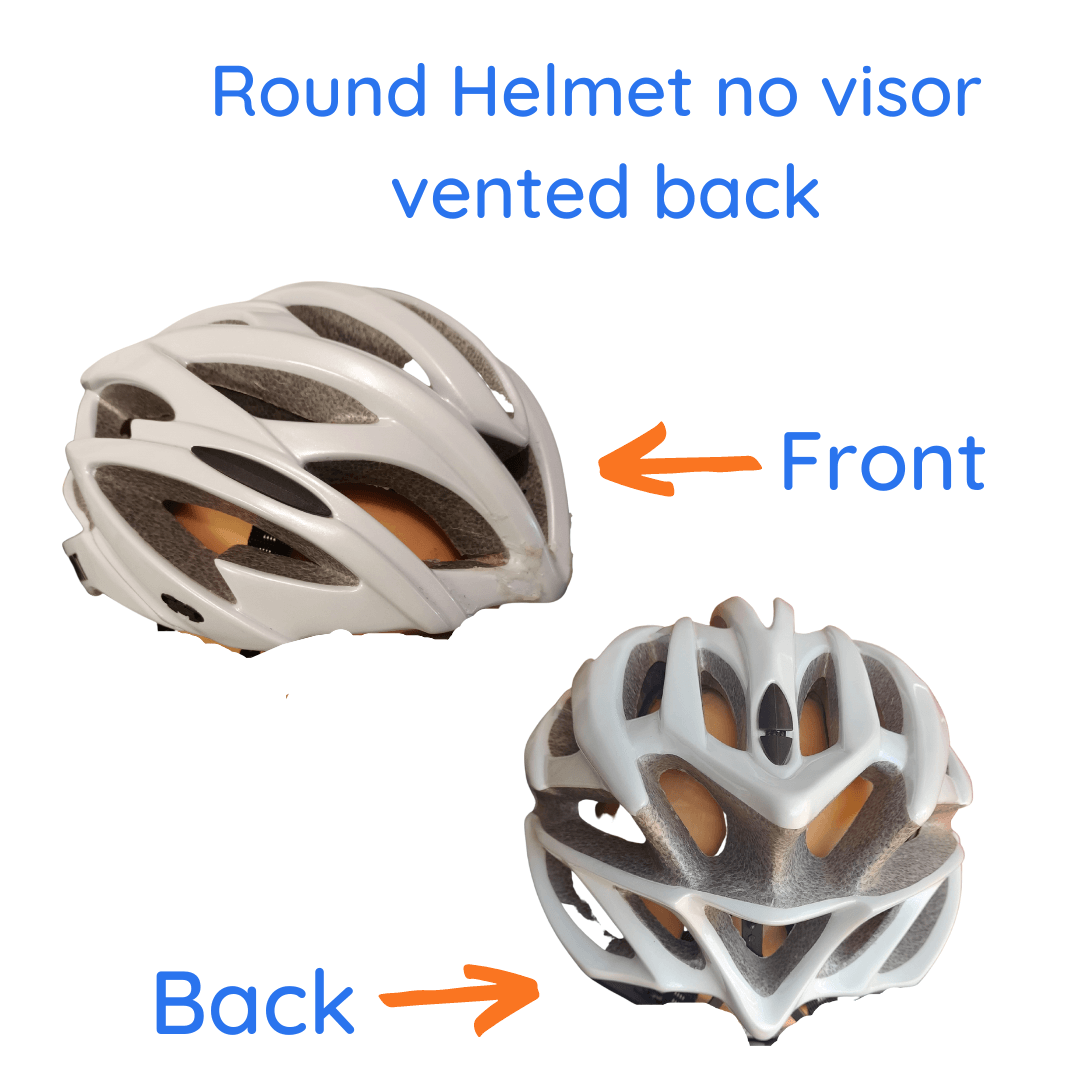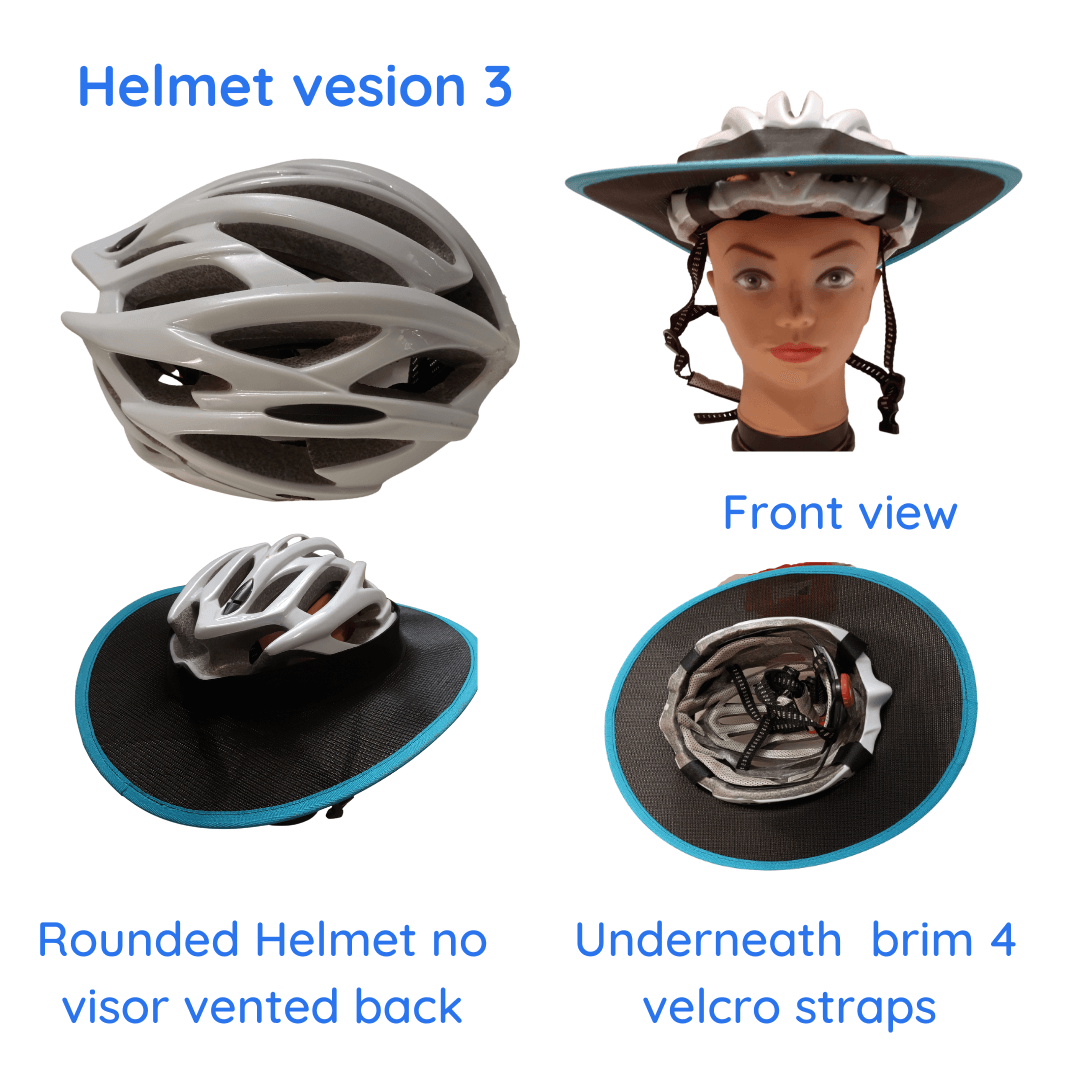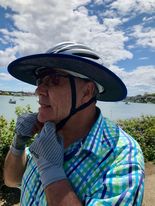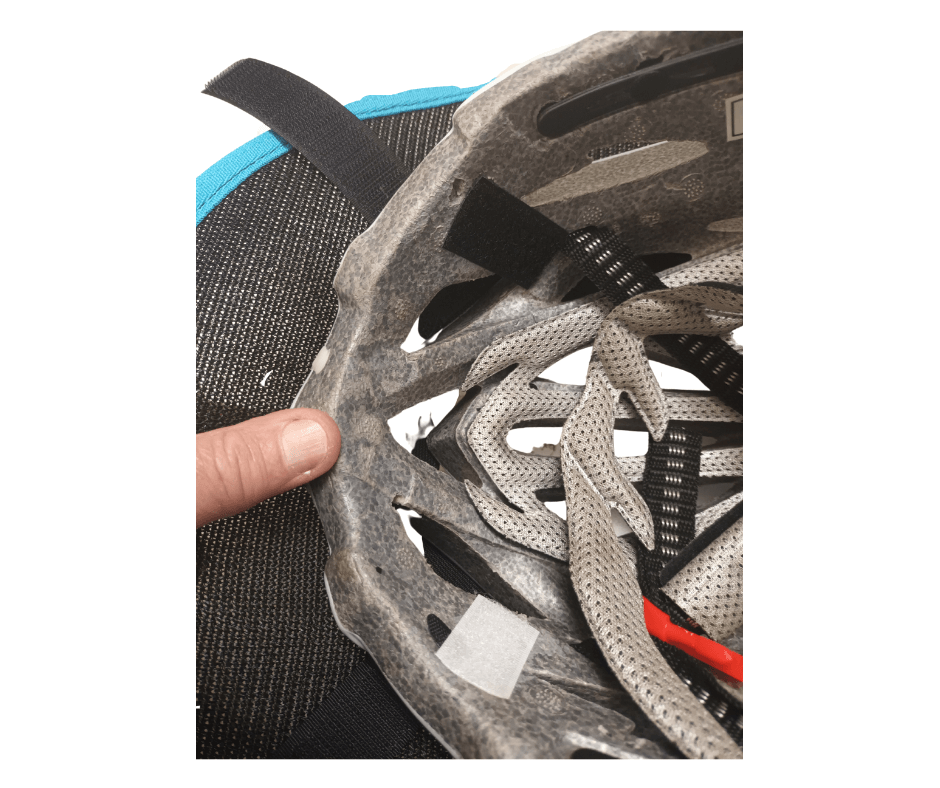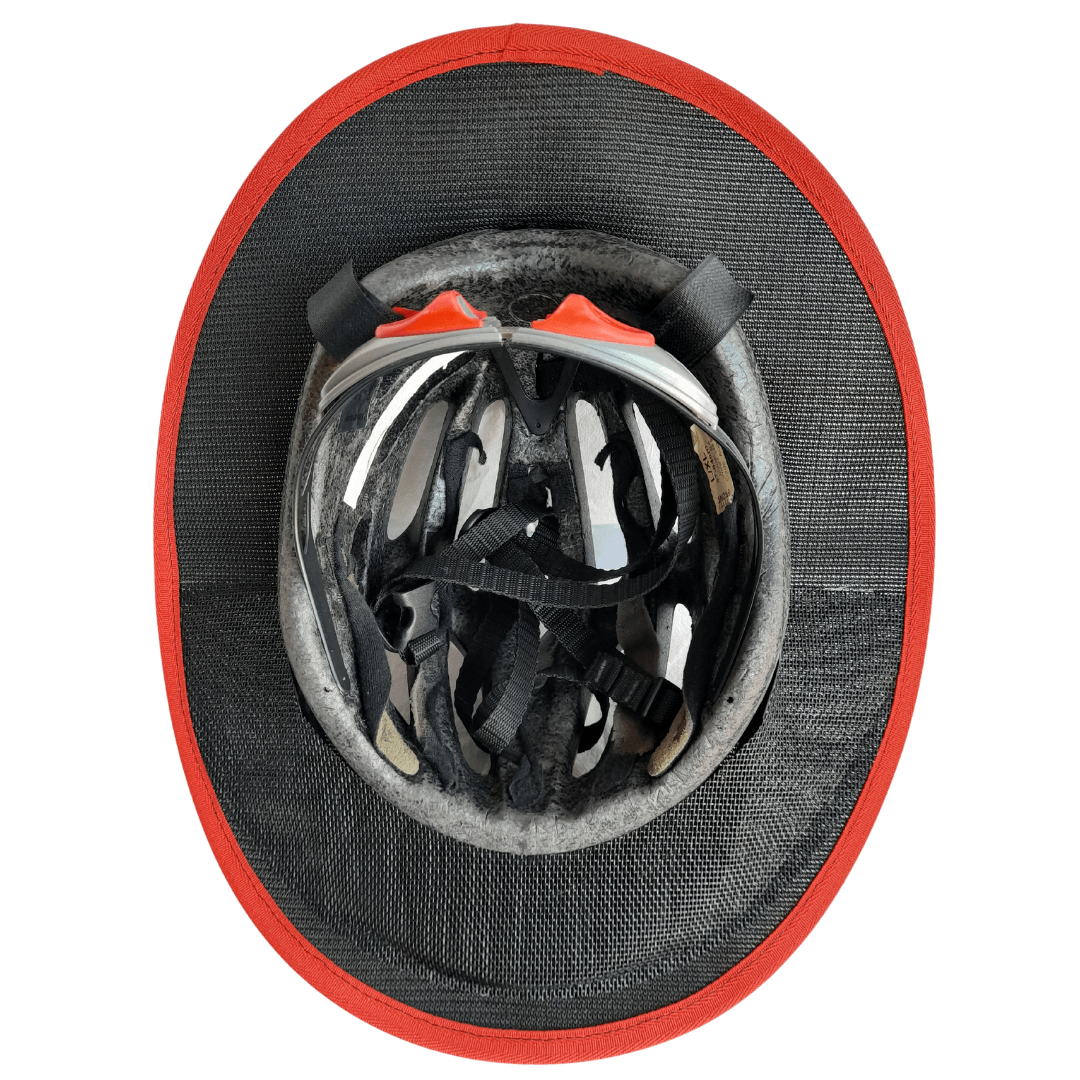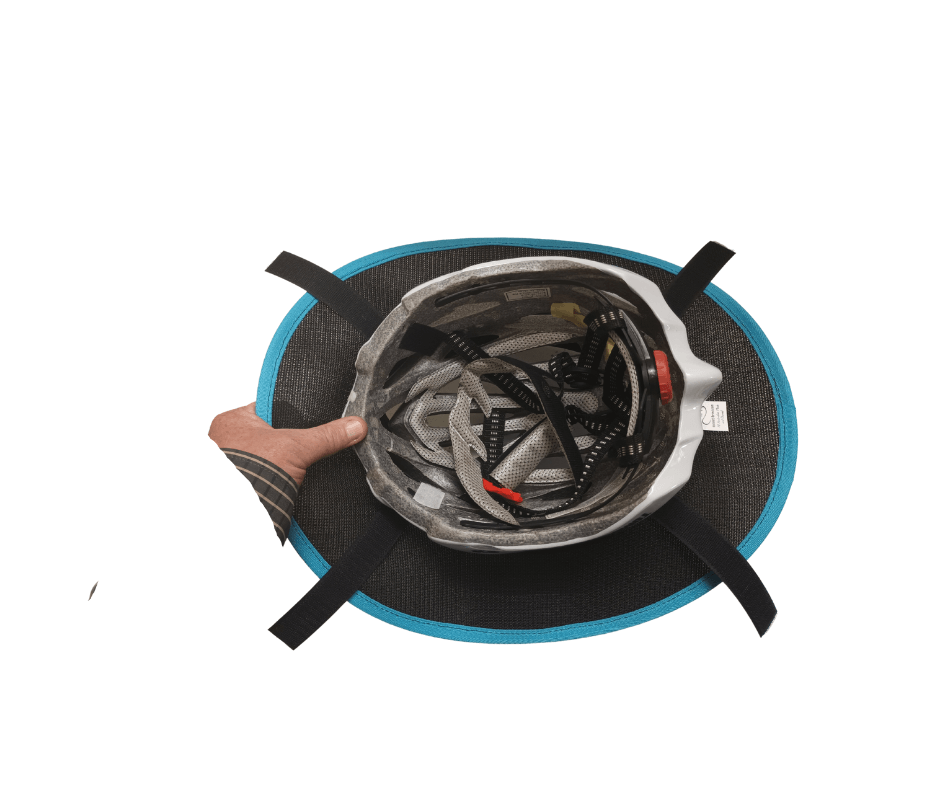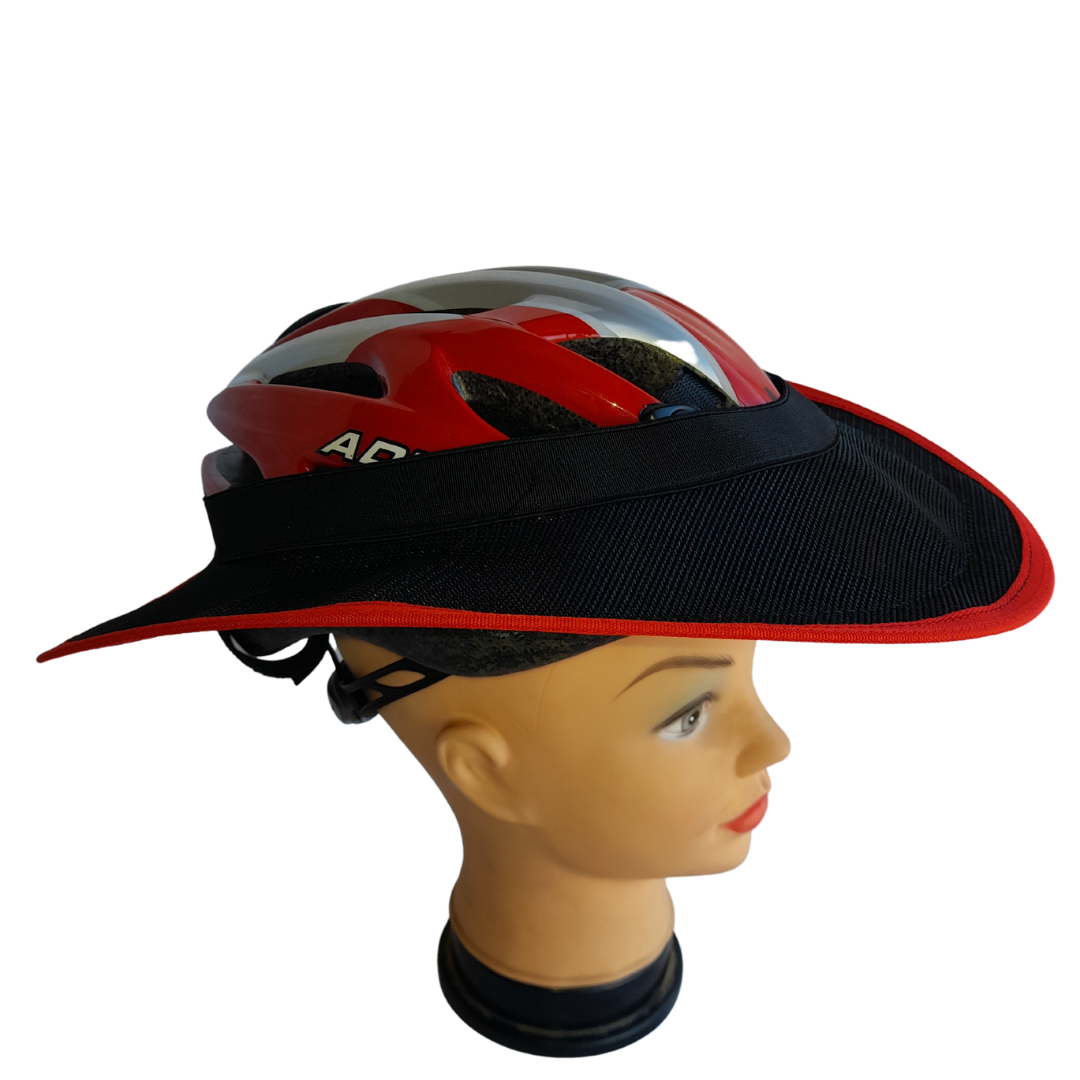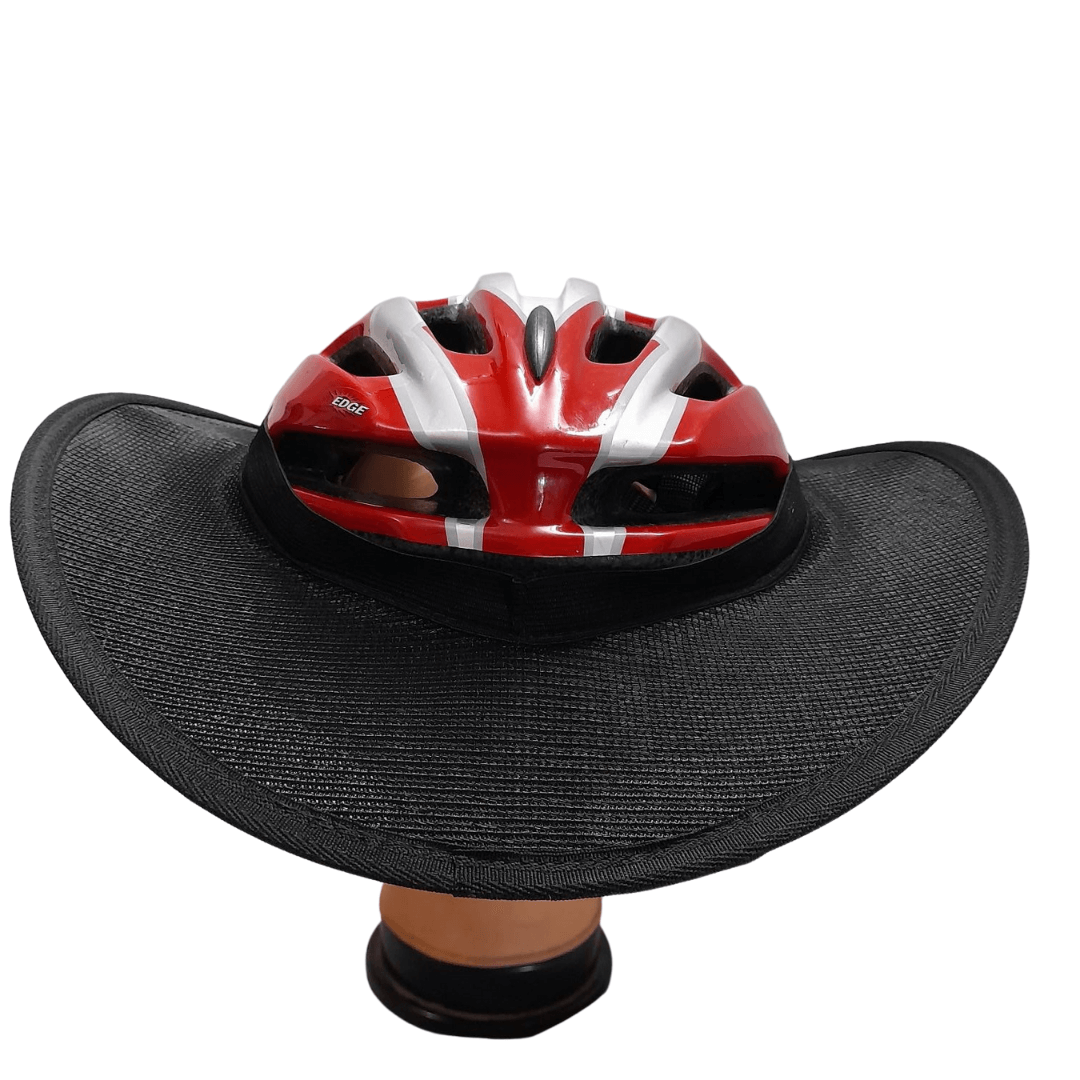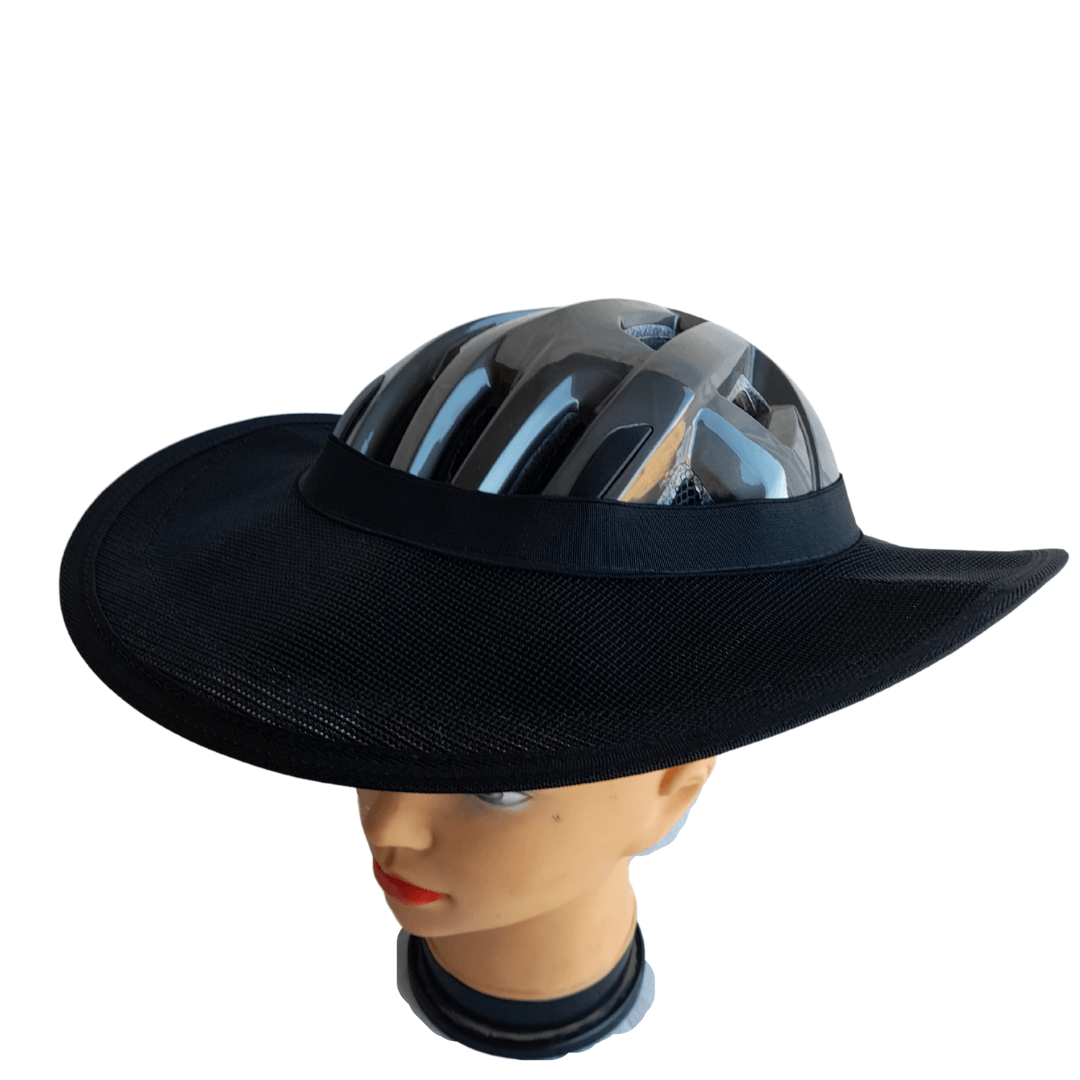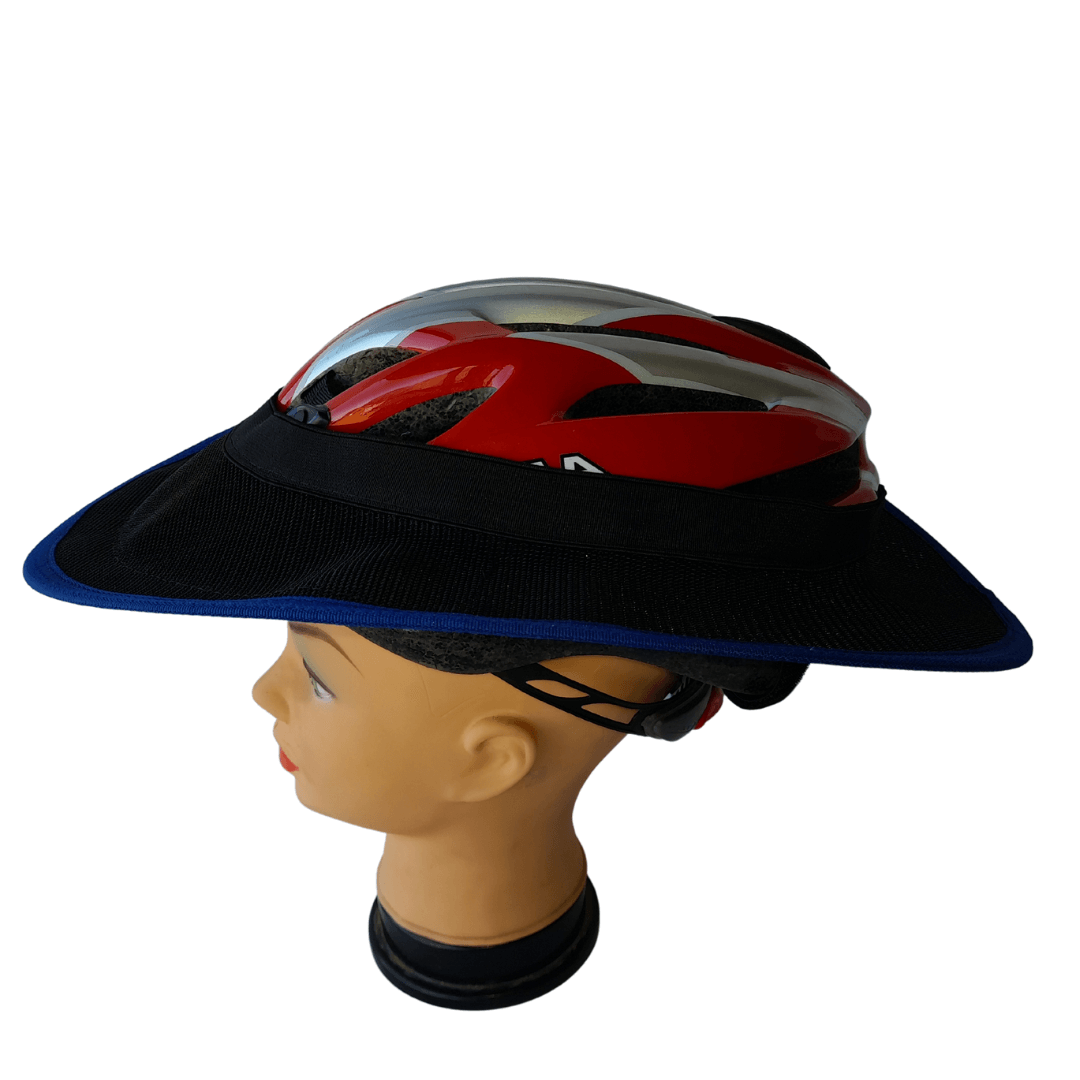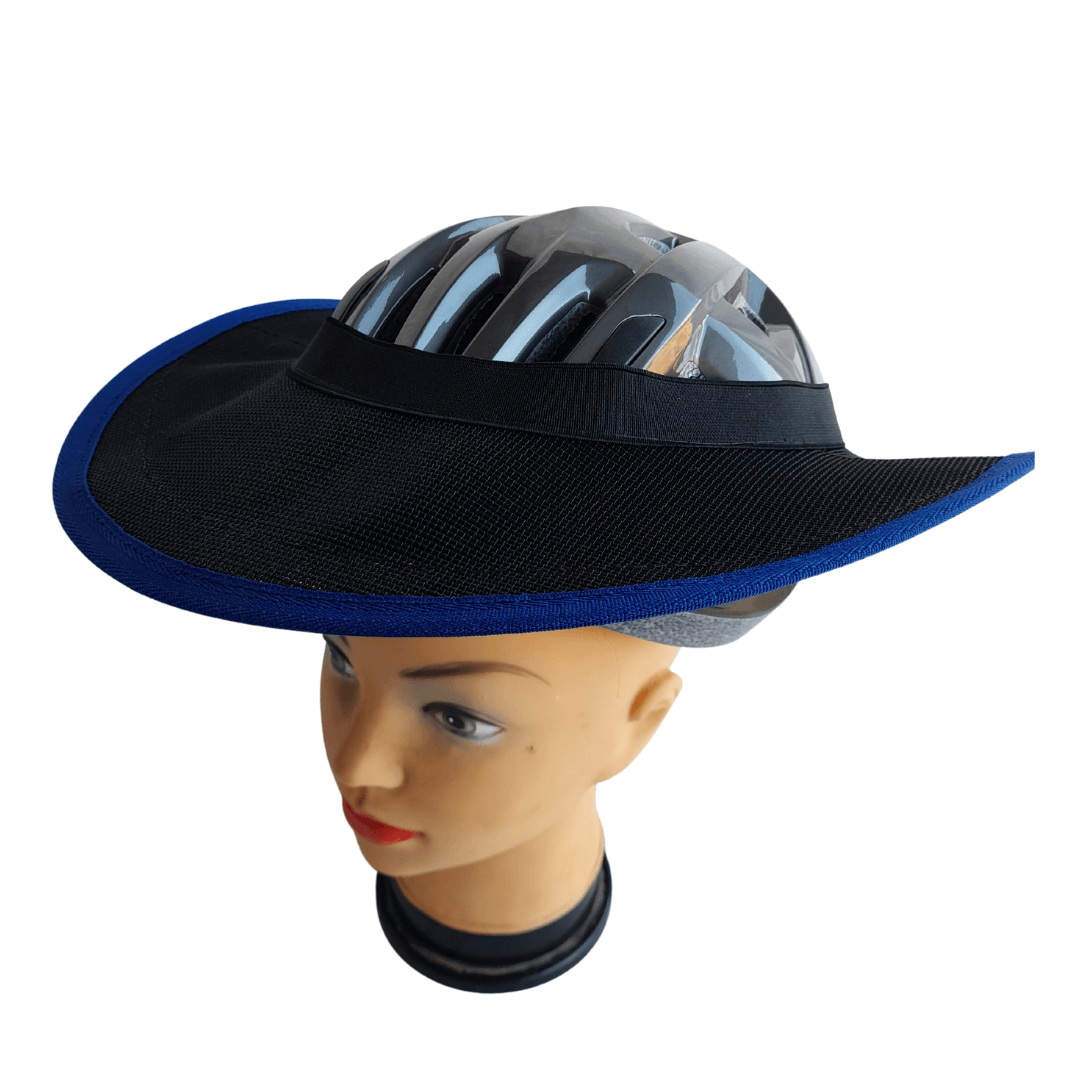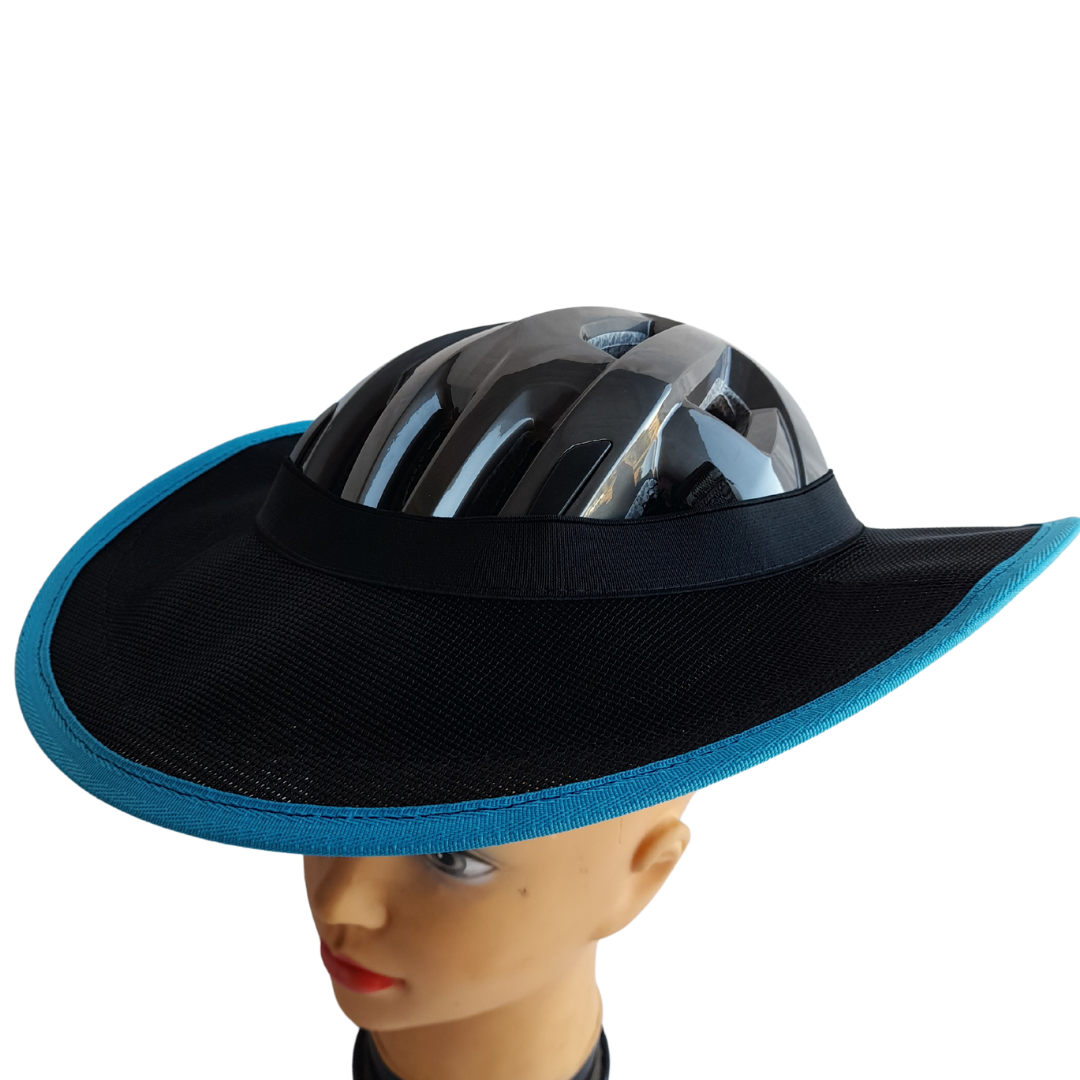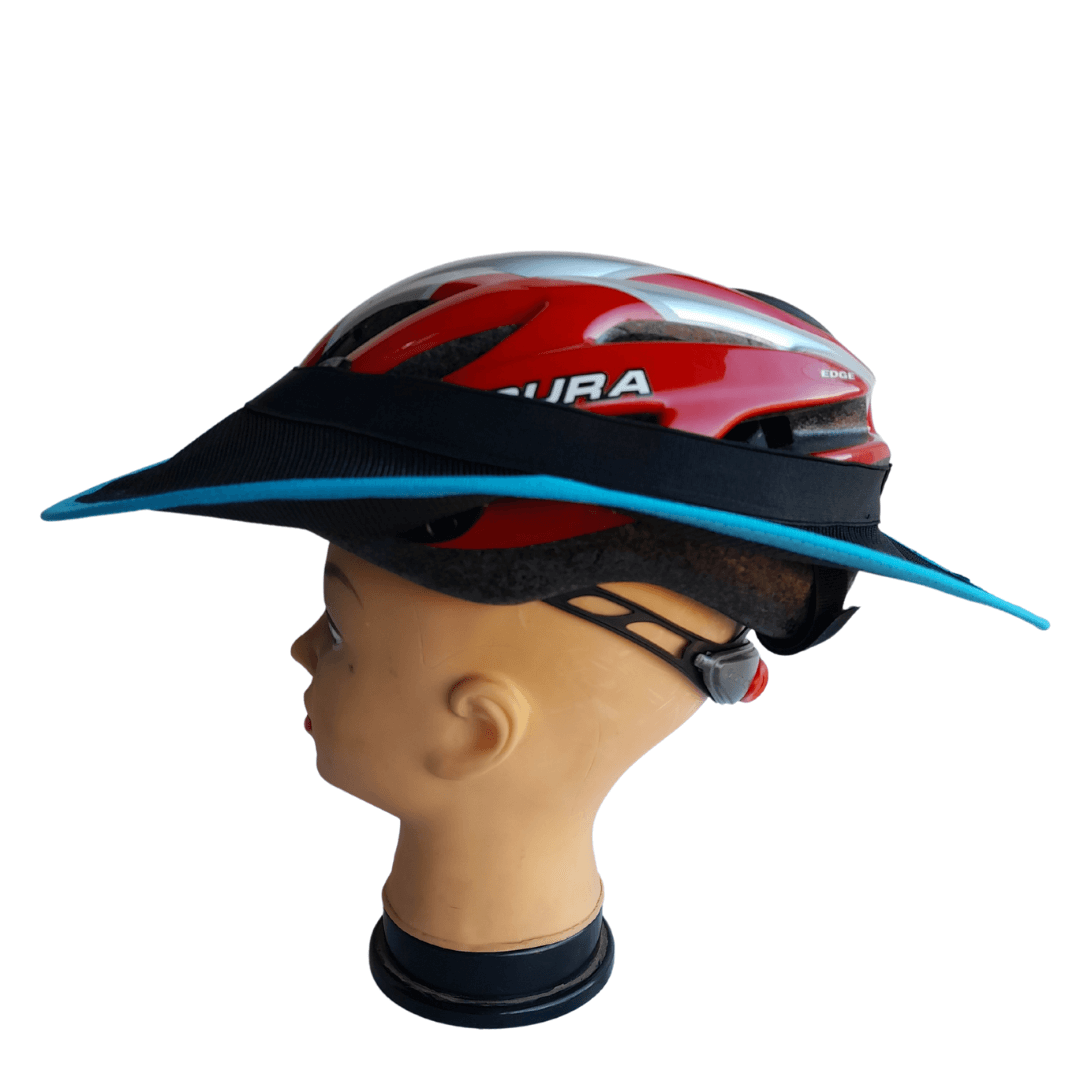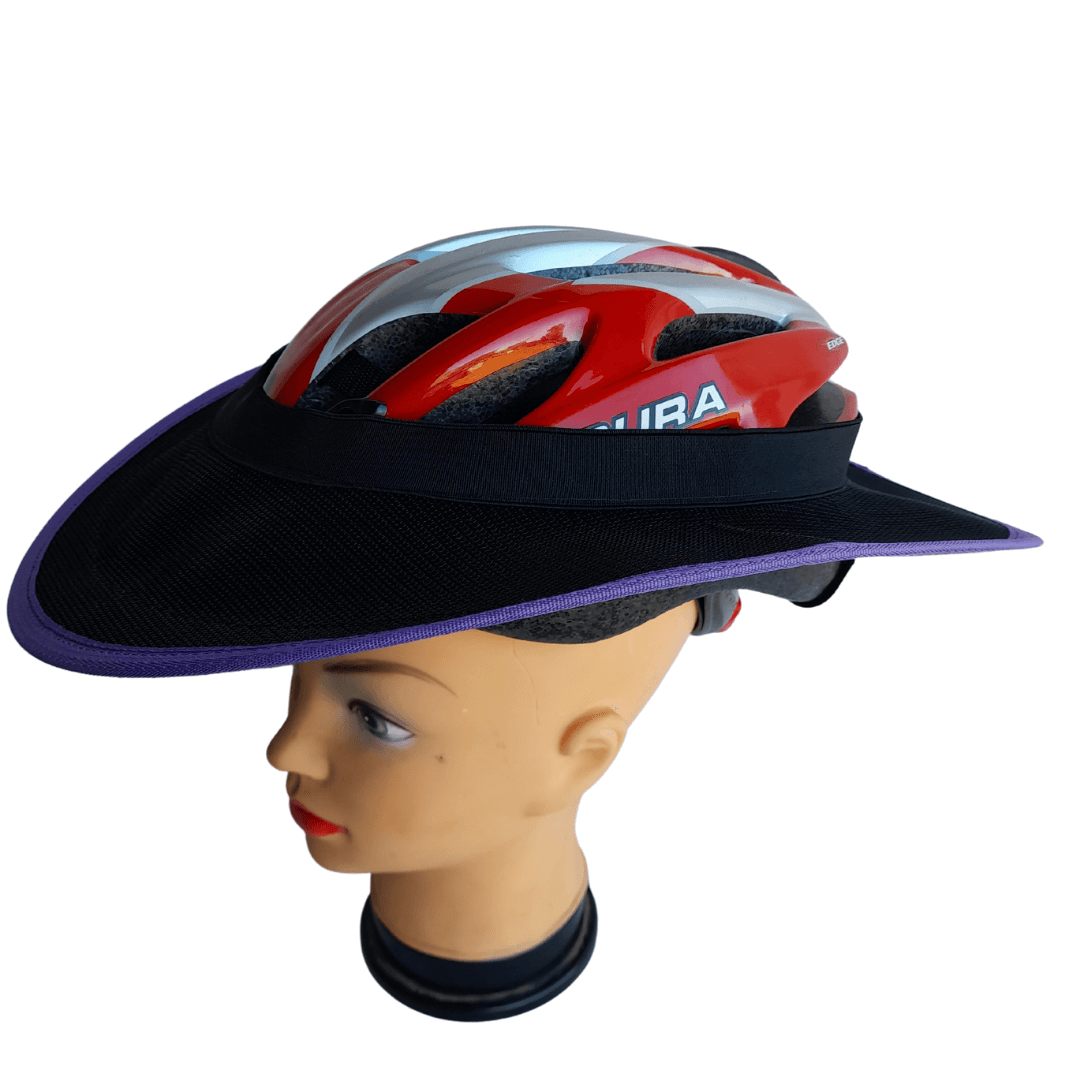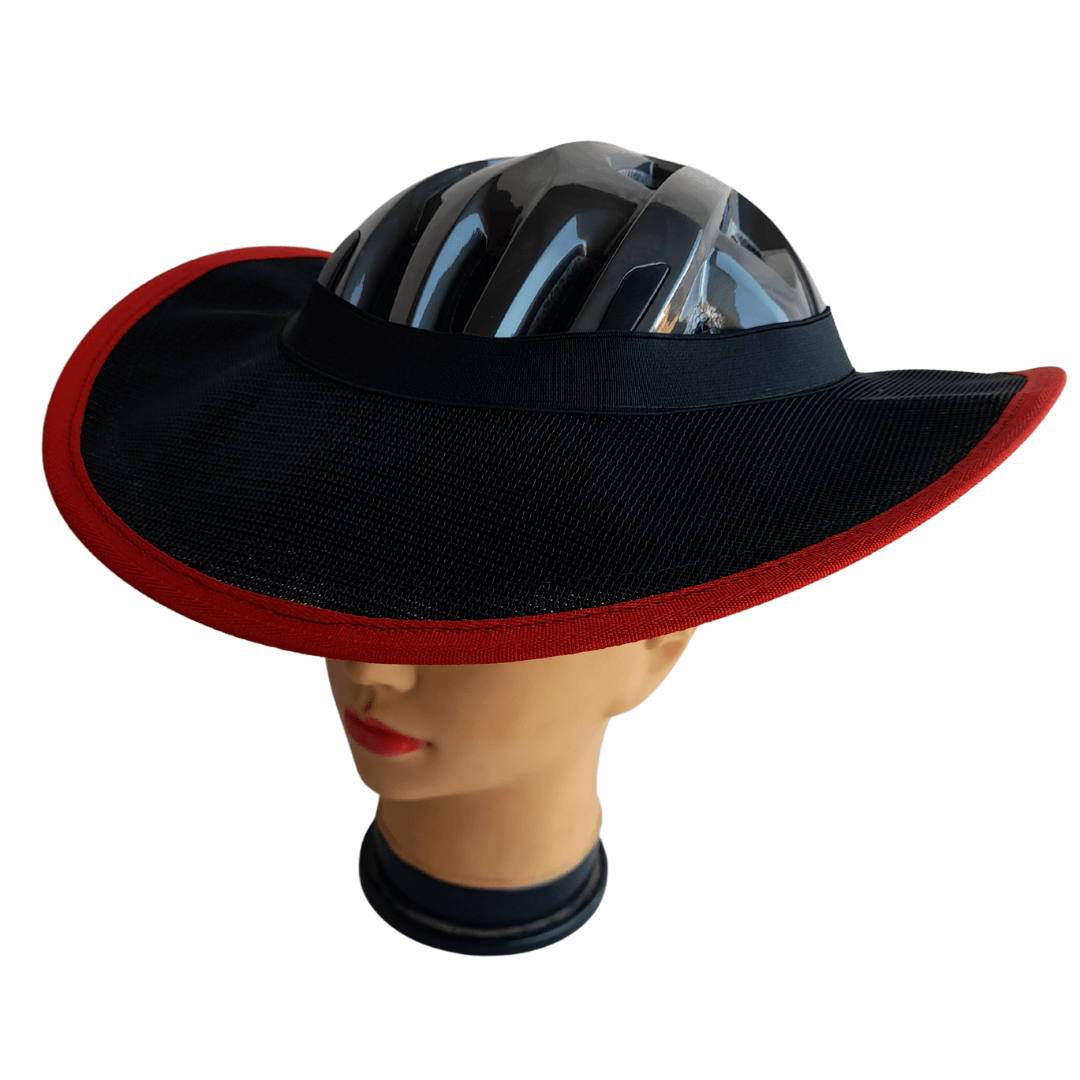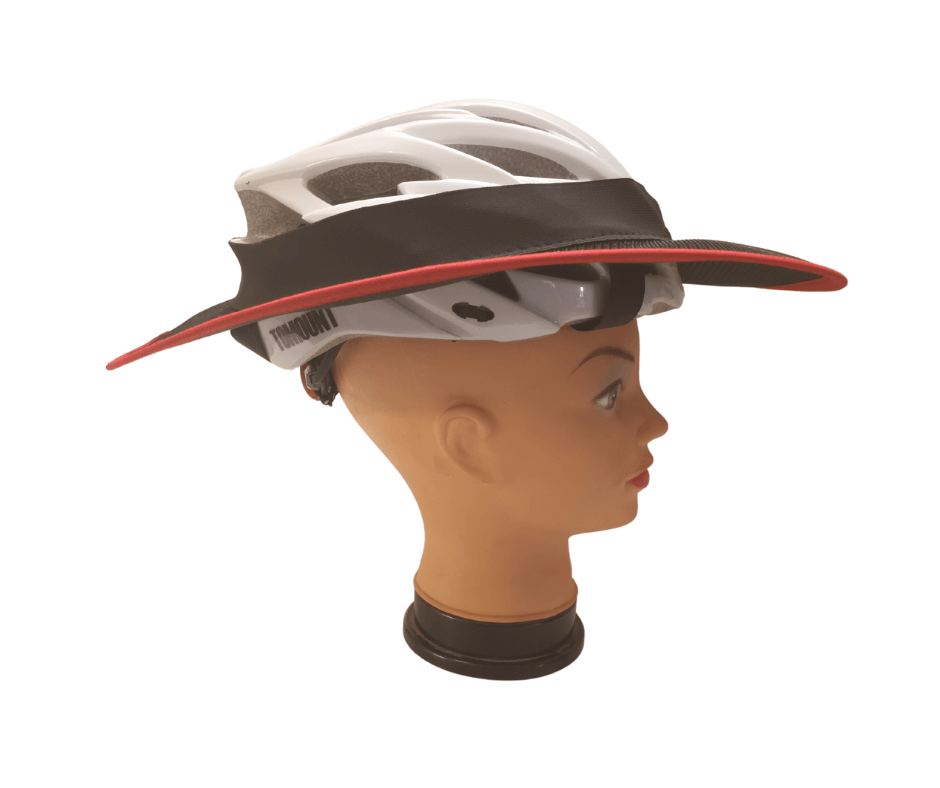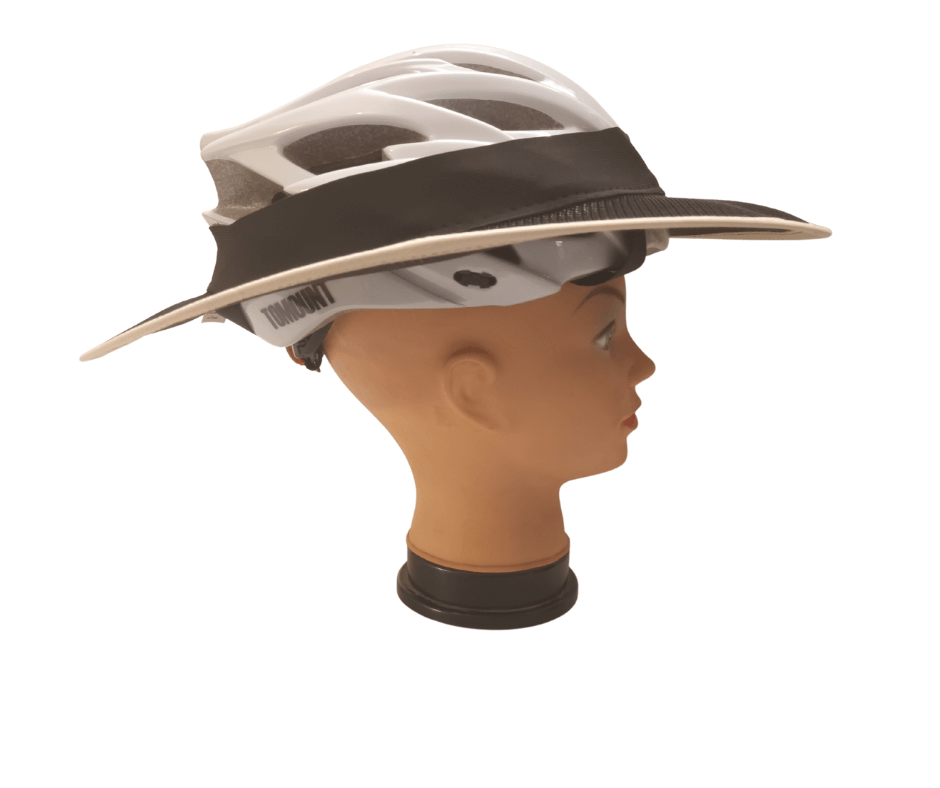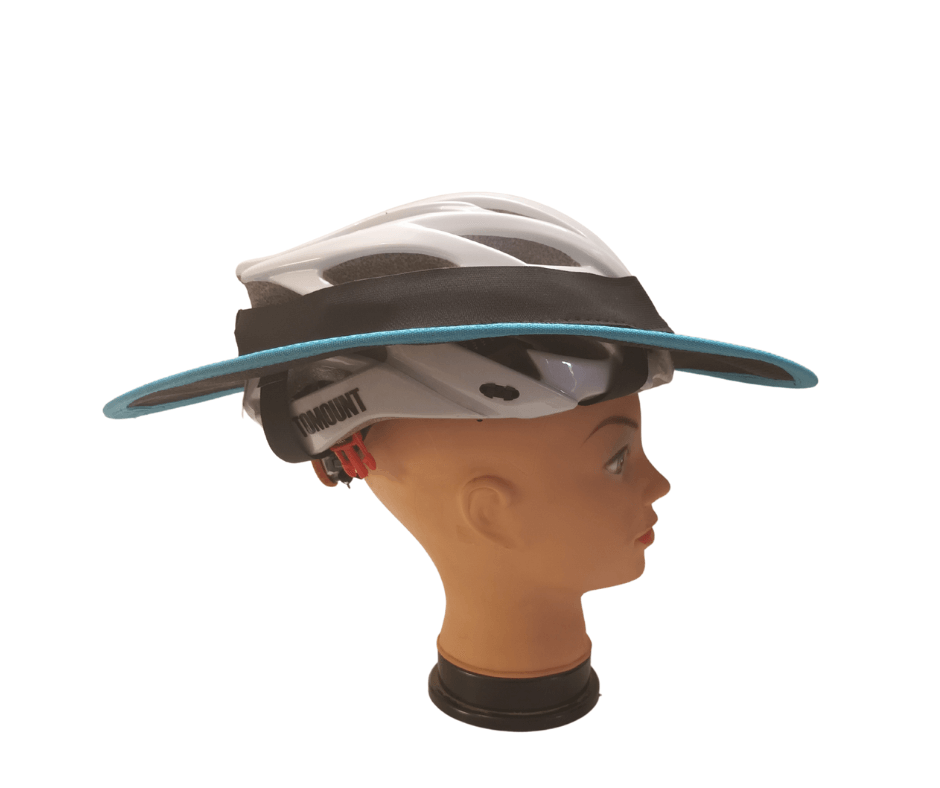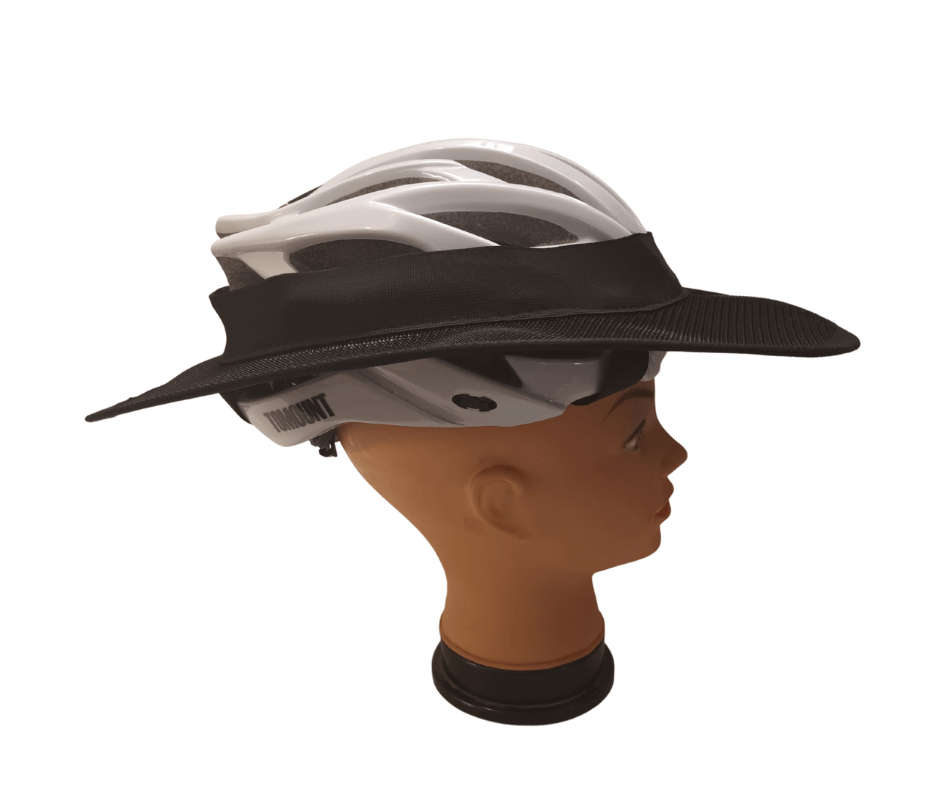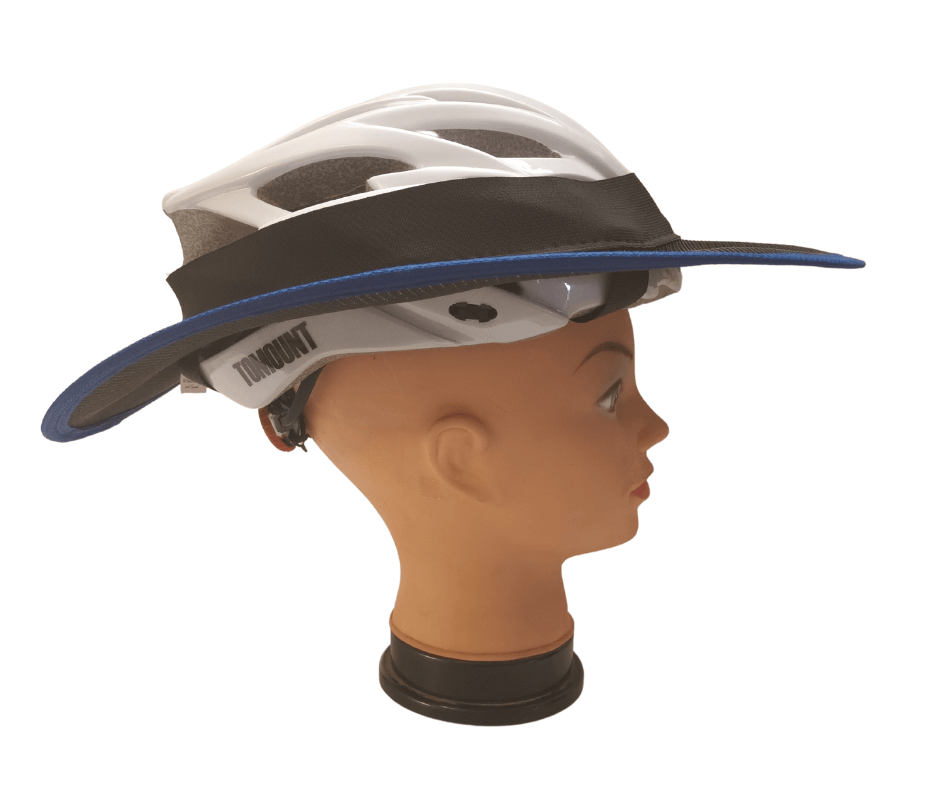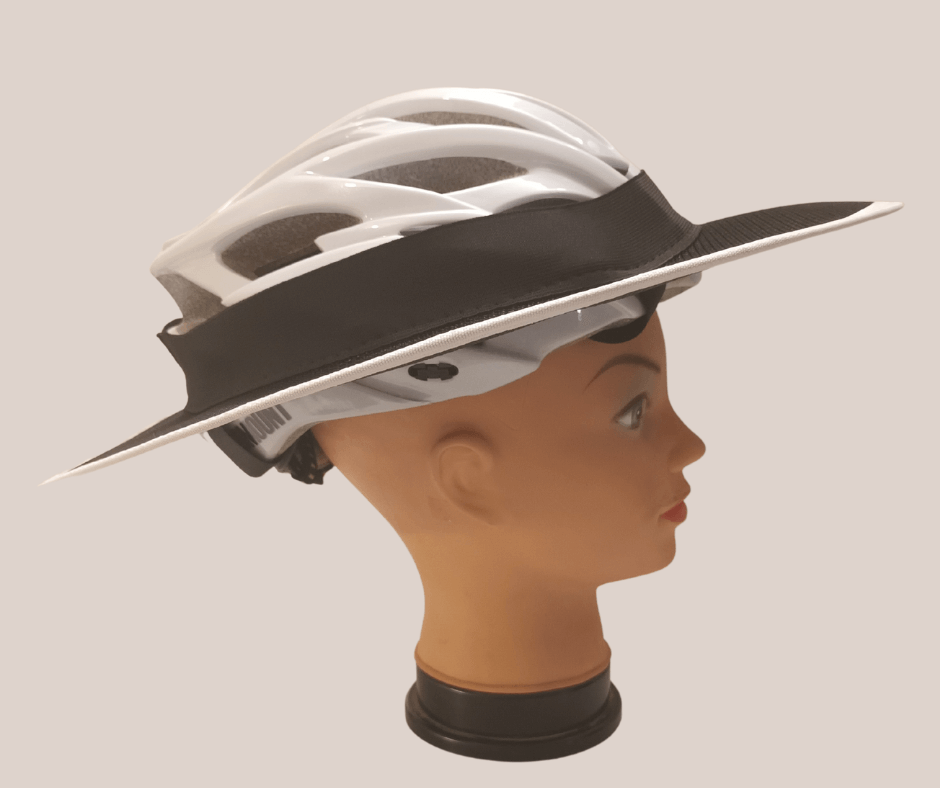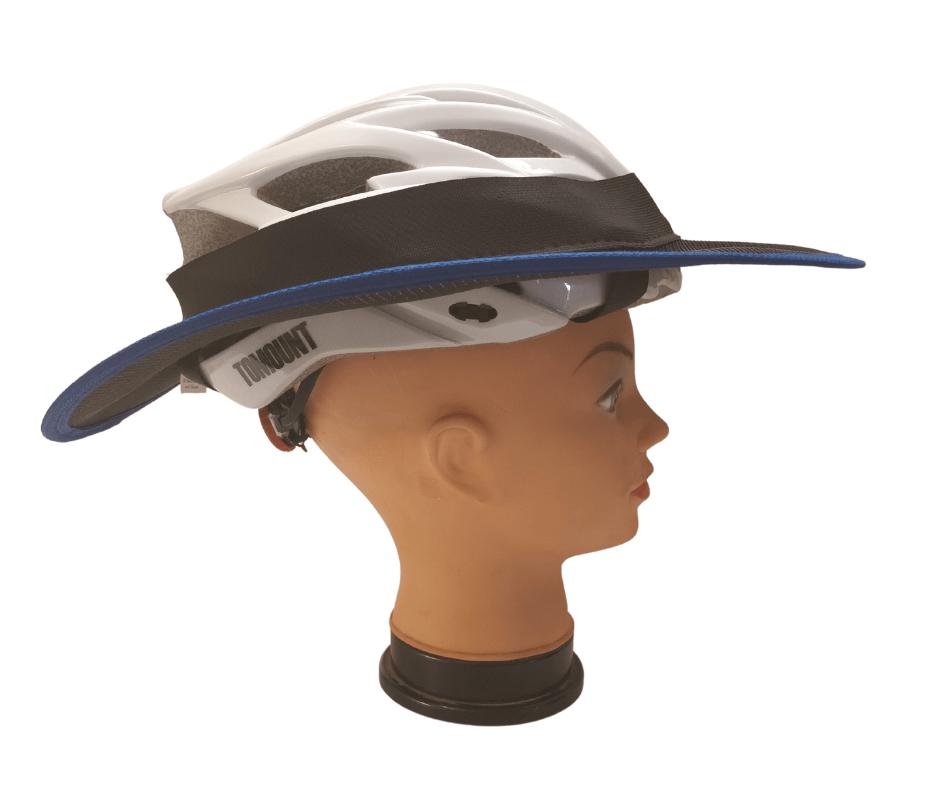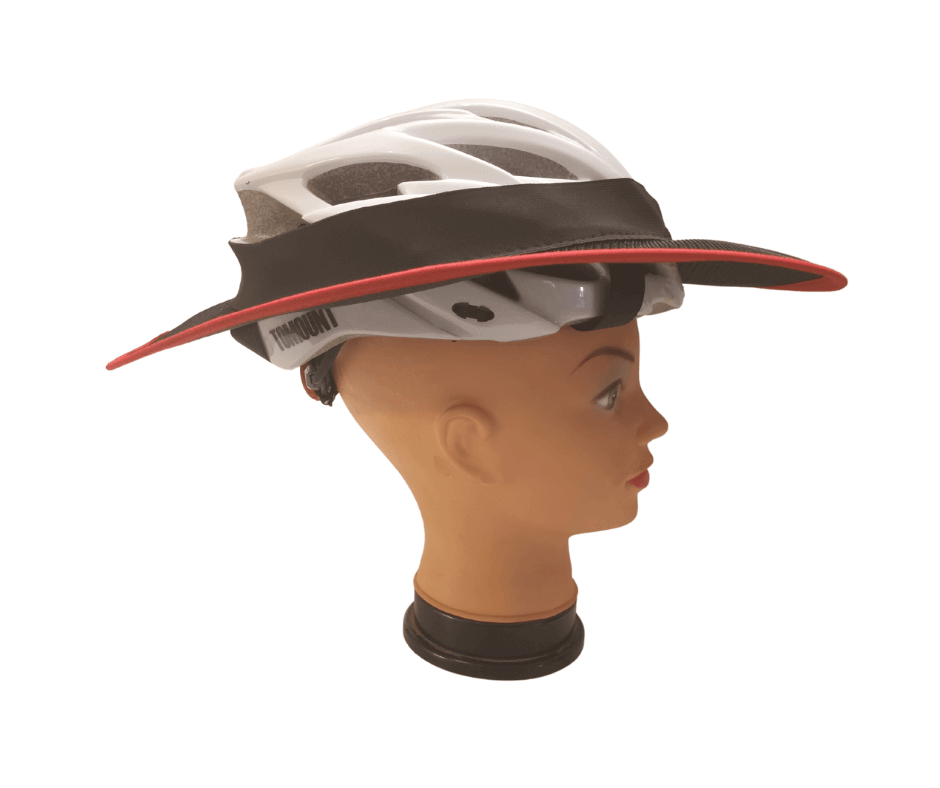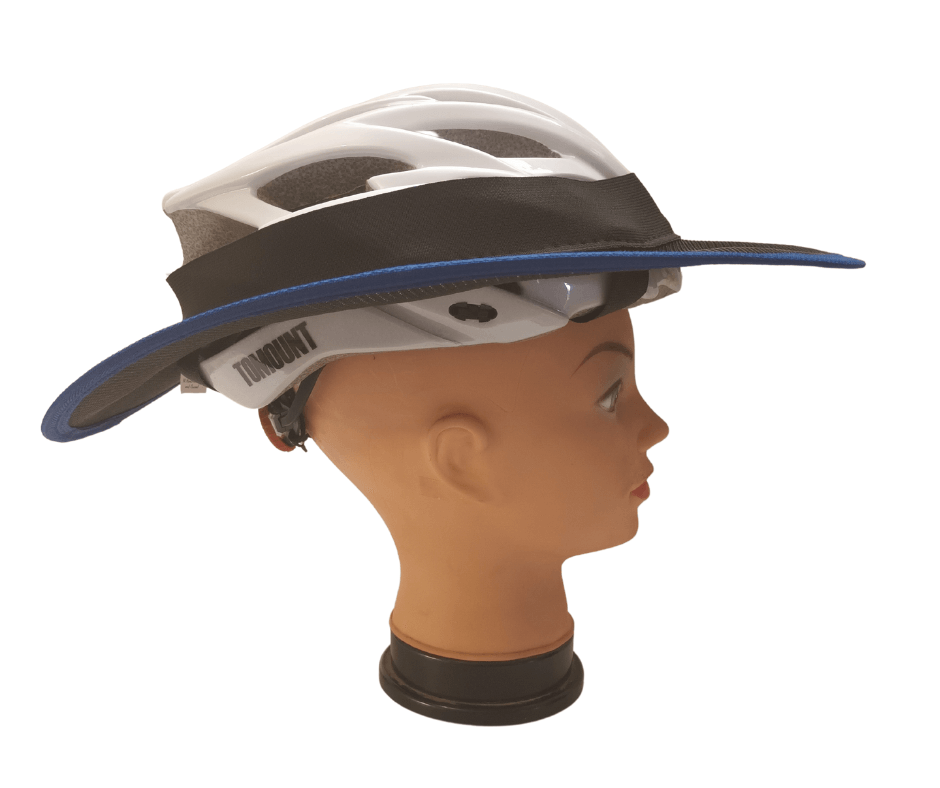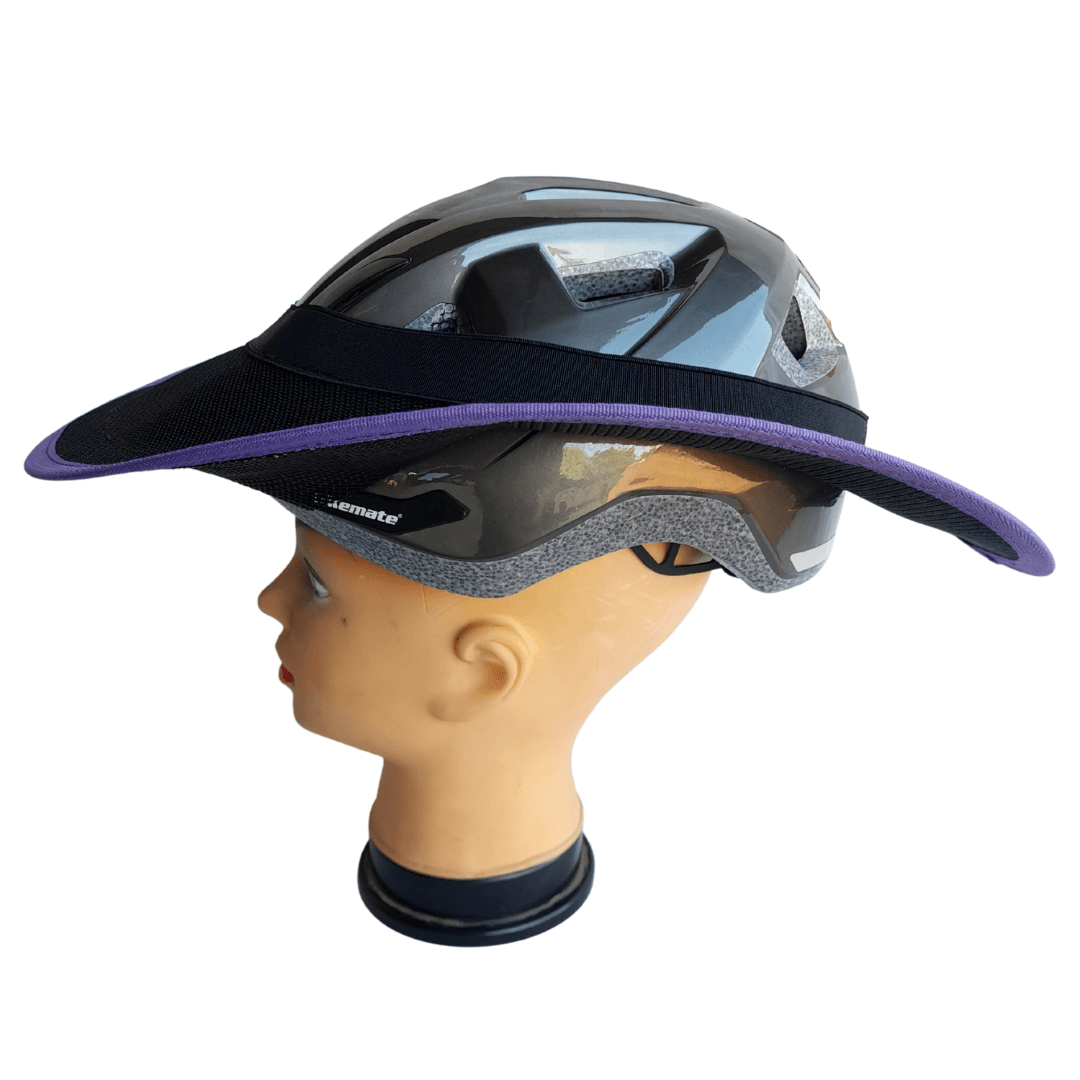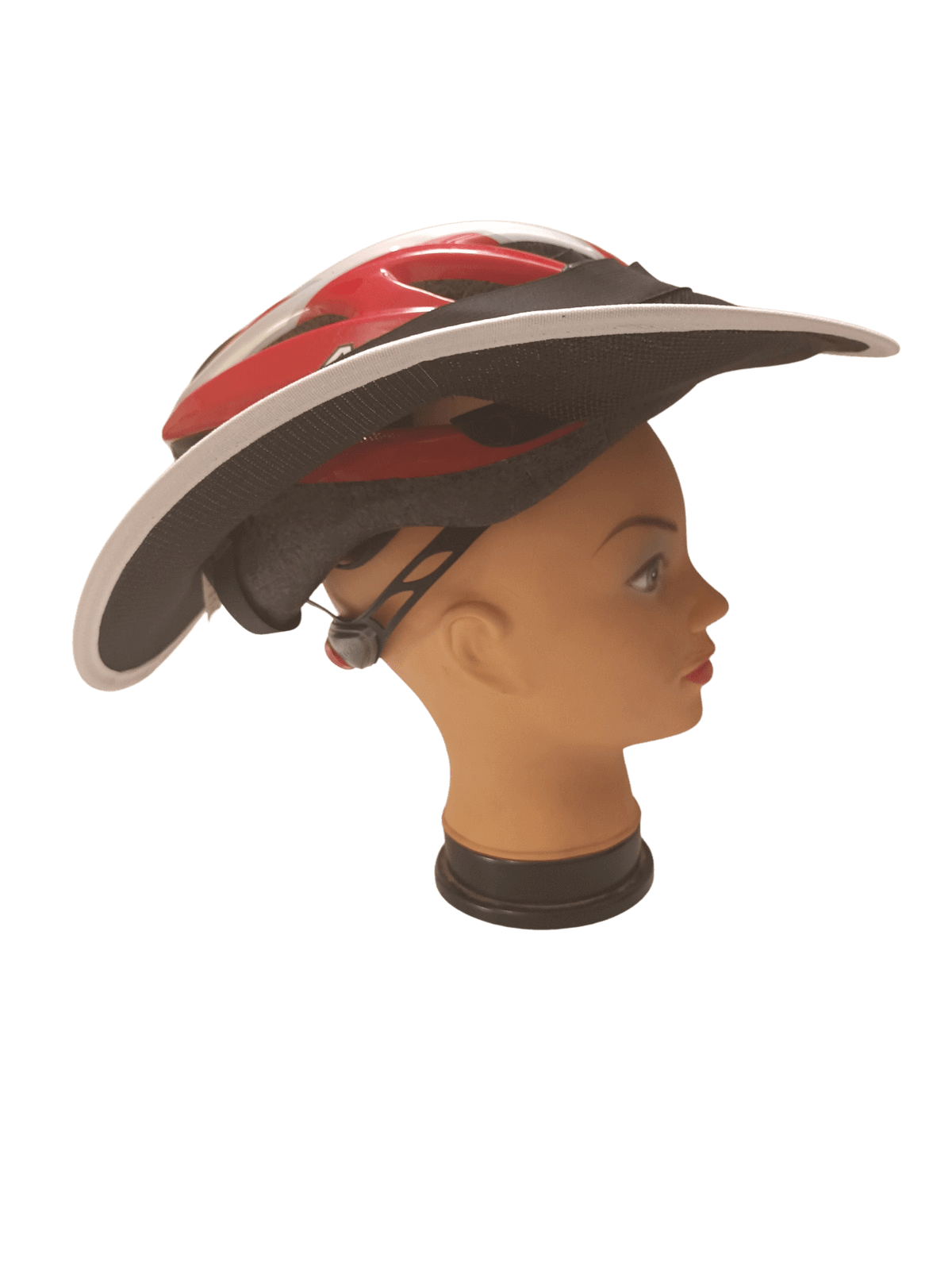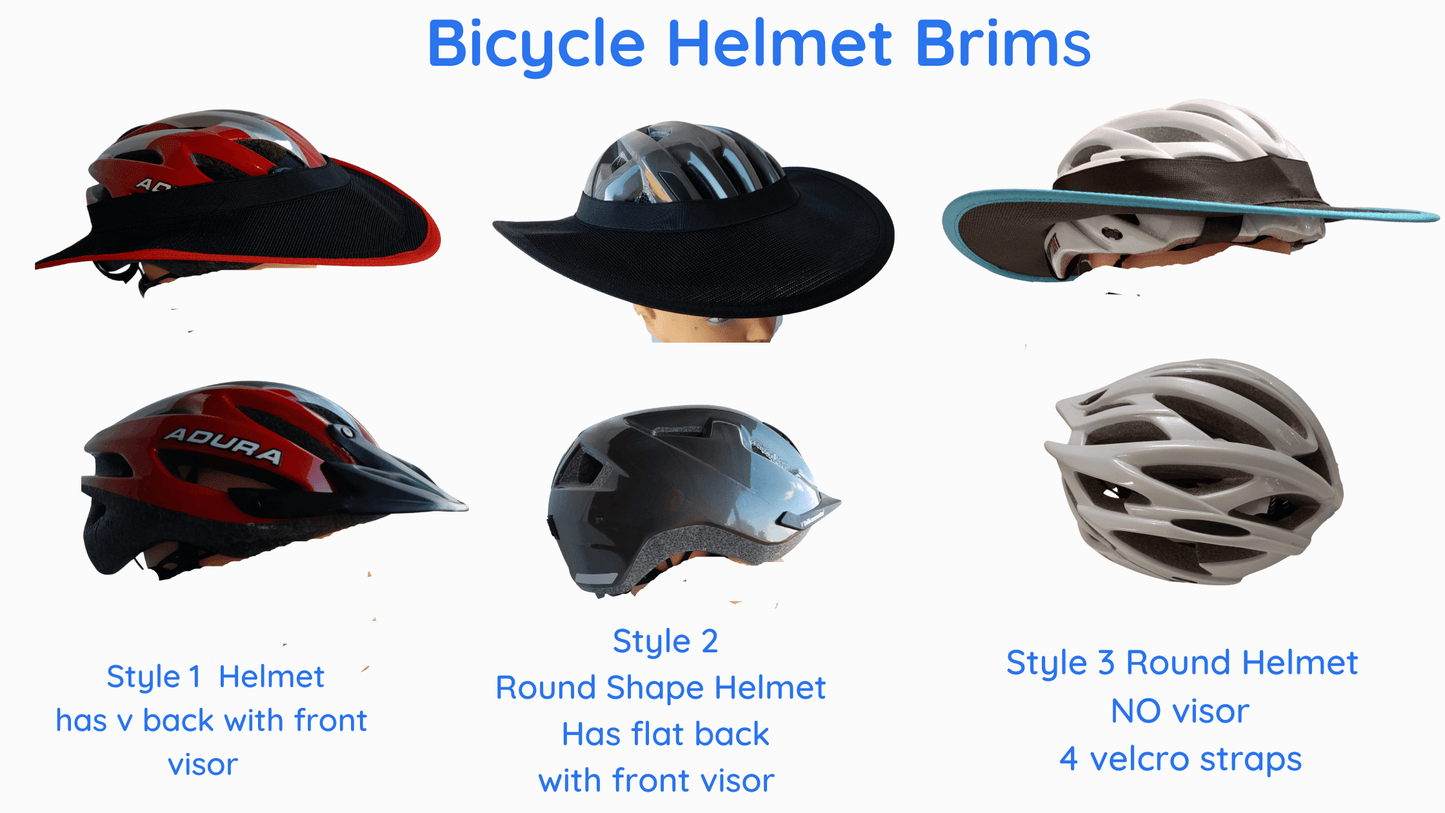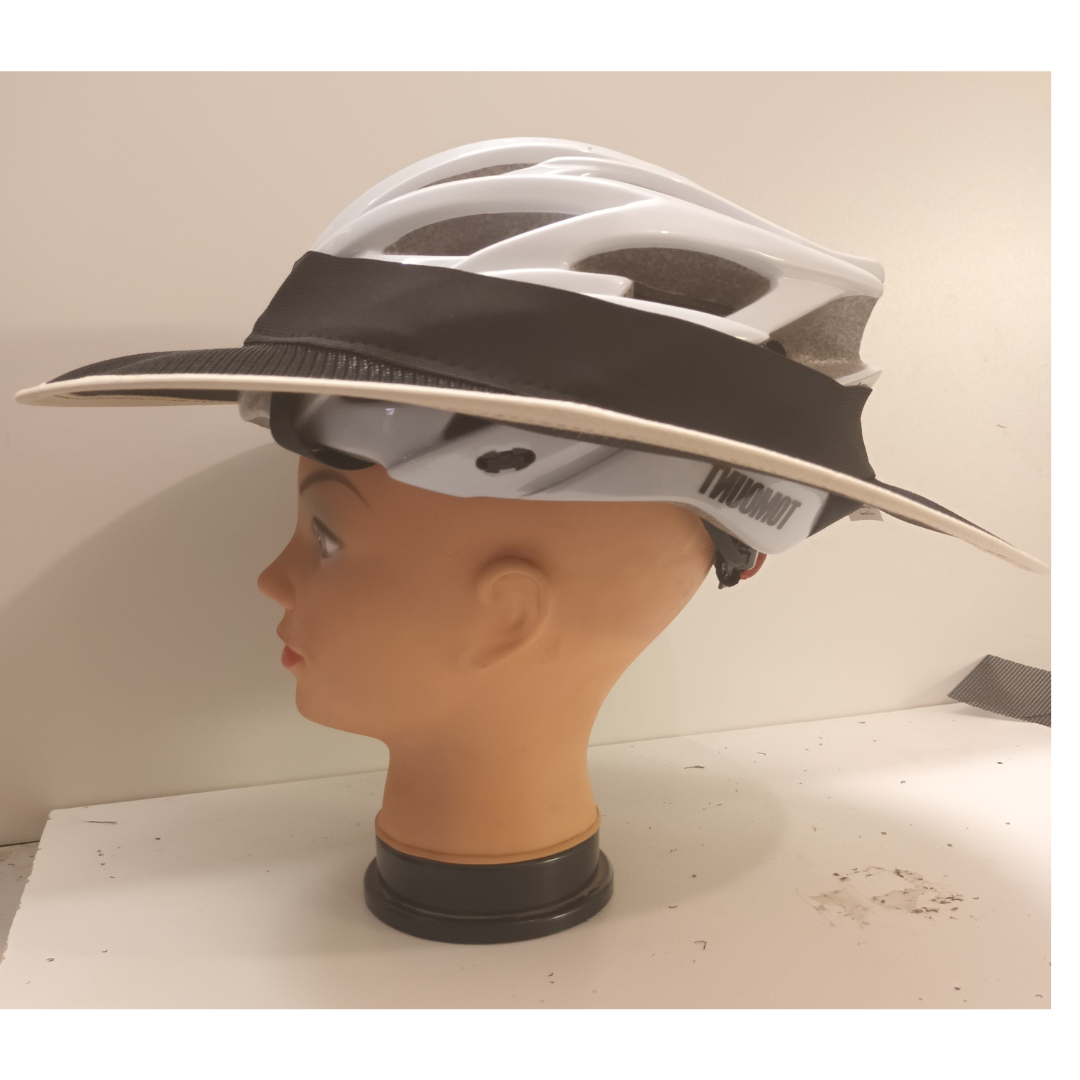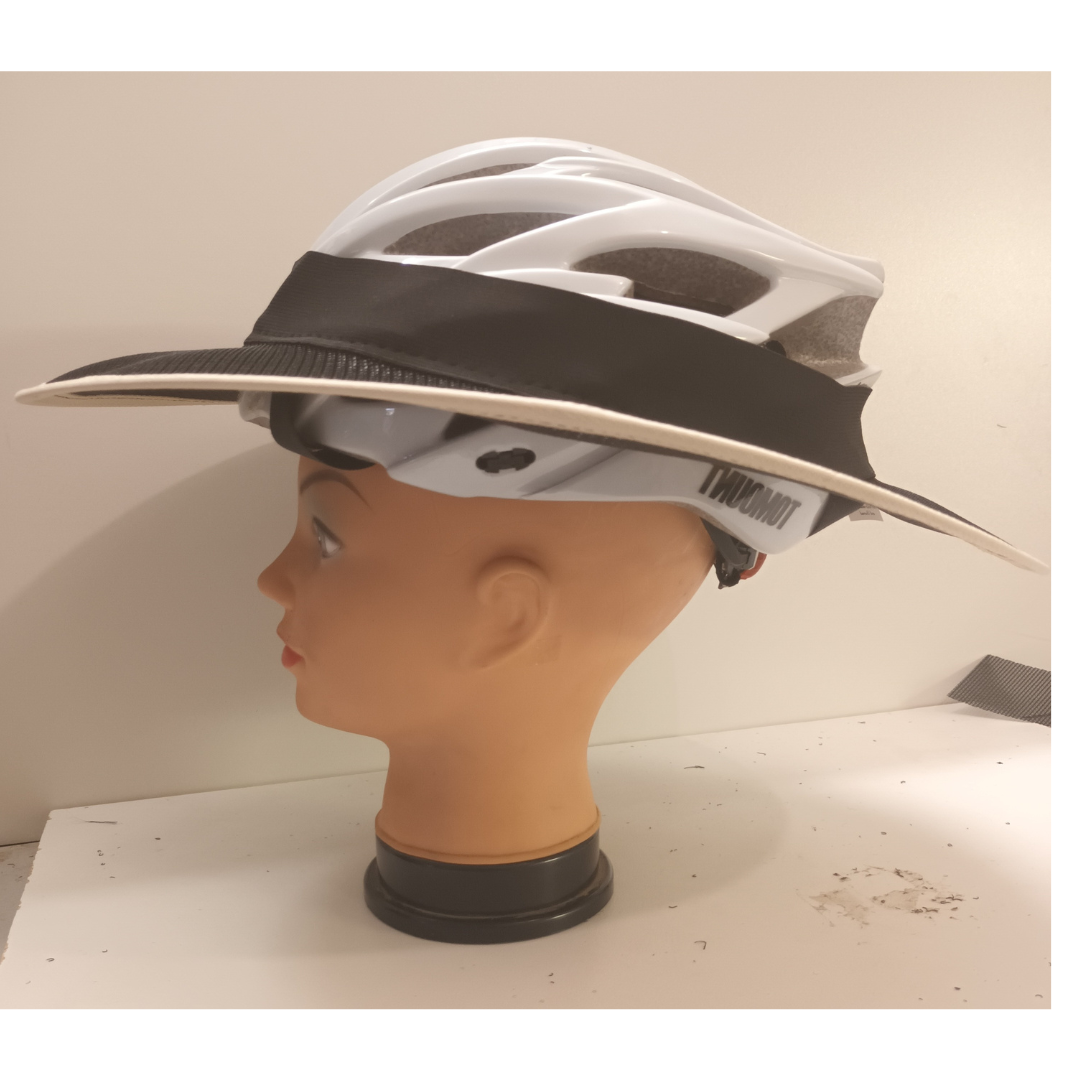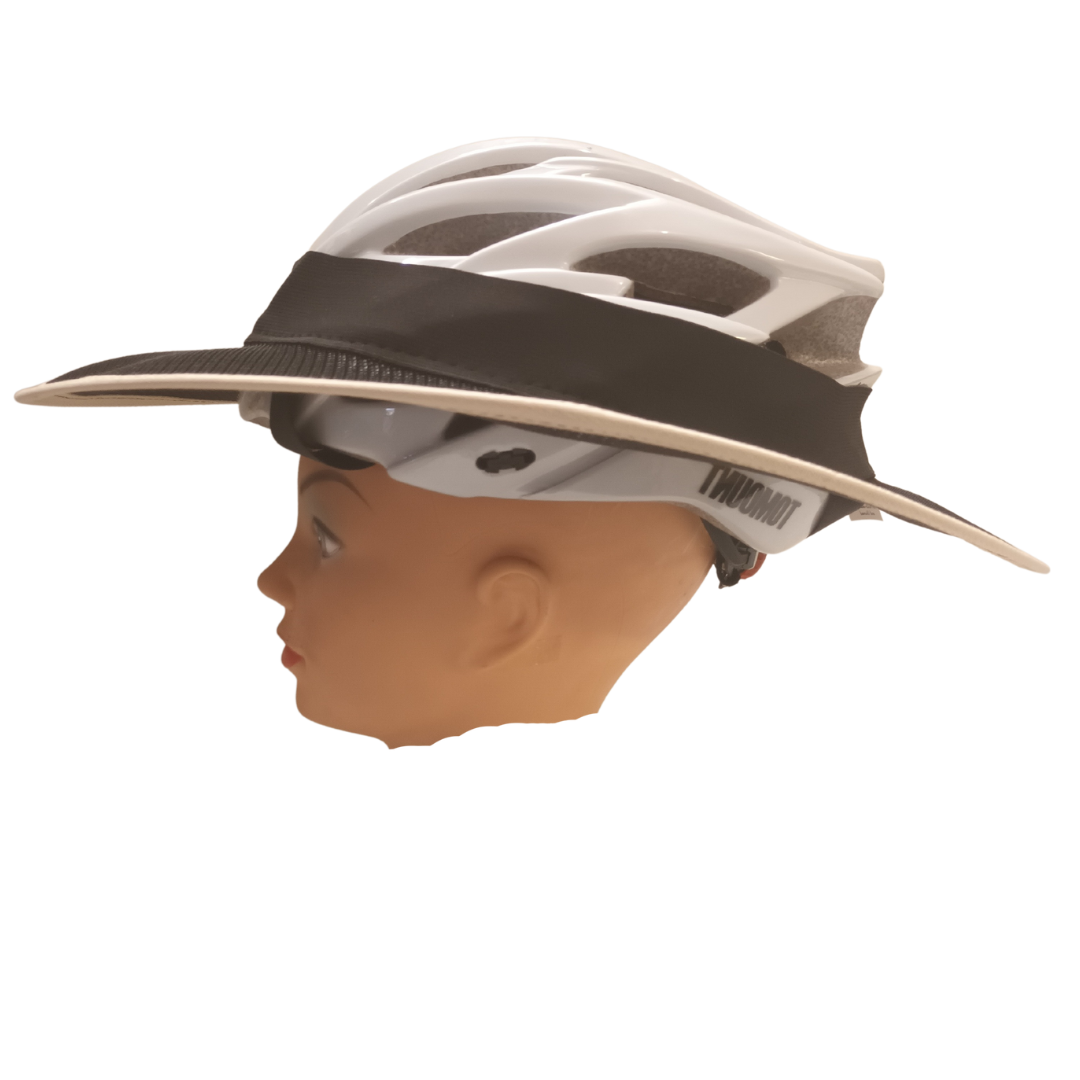 Great at keeping sun & birds away
Important Information
WHY SHADE CLOTH?

Shade cloth is very light to wear, tough, durable, and easy to clean!

PLUS, you can even can see through our shade cloth if the need arises from bright sun and driving rain 
EASIER SHIPPING

Please provide your mobile phone number so Australia Post can contact you to send notifications of delivery updates. This phone number will NOT be printed on the actual postage label or used for marketing.


For Helmet Brims (Bicycle and Horse Riding)

Up to 5 items Standard Post $18 AUD

Up to 5 items Express Post $23 AUD

6 to 11 items Standard Post  $25  AUD

6 or more items Express Post  $31 AUD

For any order above 11 Brims please contact us directly so we can work out a great freight rate for you.


We ship internationally from Australia. Depending on your county, your order can take 9 to 25 days for delivery.
FAST DISPATCH

Same-day shipping if your order is in before 1 pm Monday to Friday. Otherwise, next business day shipping, unless the order is placed on the weekend.
YOU CARE!

Thank you for your interest in our products, this tells us you're serious about protecting yourself from the harsh sun ~ and we're passionate about keep riders of all disciplines SUN SAFE!
Stay sun-safe and protect yourself and your loved ones, while you're out doing what you love best - RIDING!
~ Julie Dixon, founder of Australian-Made Helmet Brims ~
You may also like
From the best Australian-Made soap for horses, cats, dogs and other animals, to the most versatile, robust and practical heavy duty peg bag, and the our girth loop adjustable for all saddles, our accessories are must-have's to make life better.
Regular price

$38.50

Sale price

$29.95

Unit price

per

Regular price

Sale price

$24.70

Unit price

per

Regular price

Sale price

$6.95

Unit price

per